Goplasticpallets.com, the UK's largest independent supplier of plastic pallets and pallet boxes, will be exhibiting at this year's Robotics and Automation exhibition in October.
The company stocks 12,000 plastic pallets and pallets boxes and more than 5,000 small containers, crates and trays. More than 90 per cent of the pallets it stocks are made from recycled household and business plastic.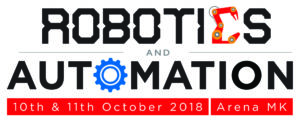 It argues that plastic pallets and boxes are cleaner, safer and more durable that alternatives making them ideal for use in automated systems.
The range will be on show on stand 550 at the Robotics and Automation exhibition, which takes place at Arena MK in Milton Keynes from 10th to 11th October.
The exhibition is growing dramatically following the success of last year's event and is on track to be three times the size.
The exhibition will also include a full conference programme Alex Harvey, head of robotics and autonomous systems at Ocado, will provide the opening keynote looking at the development of robotics in the warehouse.
W: www.roboticsandautomation.co.uk
To find out about exhibiting, contact:
Nairn Foster, tel: 020 7953 3807, email: nairn.foster@akabomedia.co.uk