Greggs is pushing ahead with plans to reshape its supply chain to compete more effectively in the food-on-the-go market, the company said as it revealed a nine per cent increase in operating profit last year.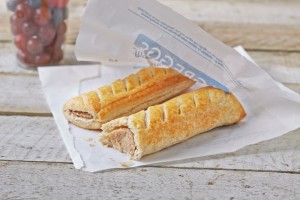 In March last year, it set out a £100m investment programme involving the closure of three bakeries and investing in the remaining supply sites to create centres of excellence in manufacturing and distribution.
Last year it opened new distribution centre in Enfield and closed both the Twickenham and Sleaford bakeries.
It is also extending its bakery in Glasgow, and plans to close its Edinburgh bakery in the second quarter of 2017.
It has also been planning the next phase of its programme which it said would create thousands of new roles in retail and distribution operations, but will result in fewer roles in manufacturing.
Chief executive Roger Whiteside said: "Once implemented this new supply chain platform will substantially improve product quality, our competitiveness and, alongside system investment, will complete our transformation from traditional bakery to food-on-the-go. This is our largest ever investment in our supply chain, reaffirming our strategic commitment to the competitive advantage offered through vertical integration and delivering an attractive return on investment."
Greggs is also looking at developing a delivery service targeting the workplace sector. "A pilot lunchtime delivery service targeted at offices has been launched in trial locations from which we intend to learn and grow. While we do not see an opportunity in home delivery we do believe that a smartphone-based order and collect service for customers offers future opportunity," said Whiteside.
Group sales for the year to 31st December were up seven per cent to £894.2m, while operating profit was up 8.6 per cent to £78.1m.