Online fitness brand Gymshark has awarded Bleckmann Logistics a five-year contract to manage its logistics and e-commerce supply chain.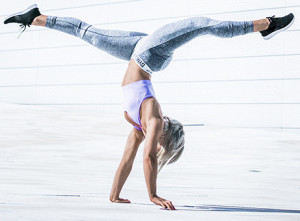 The logistics provider will run the operation from its new 100,000 sq ft warehouse facility, which was acquired specifically to service the online retailer.
Bleckmann will be responsible for all of the business' logistics requirements globally, from source to delivery.
"We have reviewed our supply chain requirements in line with our significant growth ambitions," said Steve Hewitt, chief executive, Gymshark. "It is critical that we have a logistics service which can support both our plans and our drive to offer the best possible customer experience.
"In today's real time digital world, consumers' expectations are understandably high and we have to meet them wherever they are based across the globe.
"Also as a company that has innovated over 100 new products this year alone, we need a logistics operation that is agile to meet the supply chain requirements of these launches."
Steven Rymenans, strategy director of Bleckmann: "We are truly delighted to partner with Gymshark, and know we have the global solutions in place to support the company's focus on international growth and development from any one of the Bleckmann sites around the world. We, as a business are so proud that the board of Gymshark chose Bleckmann to be their e-commerce and logistics partner, it has truly been a team effort."