Winners from the Supply Chain Excellence Awards are set to share their wisdom at the upcoming Supply Chain Conference in London.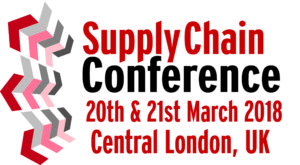 The conference, taking place at the Grand Connaught Rooms on 20th and 21st March 2018, will hear from Winner of the Overall Winner Category Severn Trent, as well as the winner of the Supply Chain Strategy and Design category, London Ambulance Service NHS Trust.
Chris Wand, head of supply chain & logistics at Severn Trent, will explore the different strategies that were used to create a better working environment for the Public and Third Sectors and how this improved efficiencies working within all departments of the organisation.
Justin Wand, deputy director – fleet & logistics, London Ambulance Service NHS Trust, will discuss the ways in which the service has been successful, and how to improve your supply chain strategy and efficiencies.
To find out more about the Supply Chain Conference, click here.