Hines European Value Fund has acquired Cribbs Causeway Distribution Centre in Bristol which contains 423,000 sq ft of logistics space.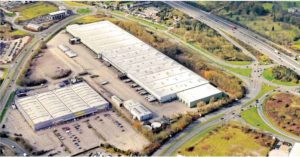 The 423,000 sq ft of logistics space is let to a single tenant whose lease expires in 2020. The space is subdivided into a refrigerated storage section and conventional stacked storage space.
"The pending lease expiry presents us with a substantial opportunity to manage their exit while implementing a major programme of refurbishment and re-letting to execute a rental reversion," said Hines UK director of industrial and logistics Greg Cooper.
UKCM acquires Midlands distribution warehouse portfolio for £85.4 million