Holland & Barrett partners with CollectPlus
Holland & Barrett has partnered with CollectPlus; the health food chain's customers will be able to pick up and return their online products from any CollectPlus store.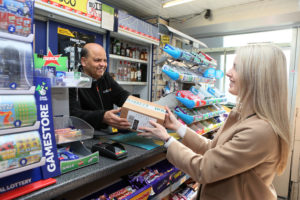 "As we continue to expand our online offering to provide greater convenience to our customers, a partnership with CollectPlus was a natural fit for us," said Geoff Shucksmith, supply chain & logistics director at Holland & Barrett. "For many of our customers, home delivery isn't the most suitable option to fit around their busy schedules.
"Therefore, our online customers will greatly benefit from the added ease that CollectPlus can provide, as they will be able to pick up and, if necessary, return their purchases at any CollectPlus store at their own leisure and at a convenient time for them"
Neil Ashworth, chief executive at CollectPlus, said: "Our new partnership will put Holland & Barrett customers at the centre of the online shopping experience, allowing them to collect their orders at a convenient time around their busy lifestyles. We look forward to seeing the positive impact this partnership will have on Holland & Barrett customers, as both our Click & Collect and Returns services become an integral part of its customer experience."