The challenges facing the home delivery operators in the face of rapid growth have been thrown into sharp relief by two events in the past months.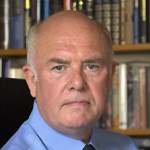 UK Mail found itself on the receiving end of a broadside from the GMB union after changes to its payments for self-employed drivers. And it a tragic case, DPD made headlines in the national press following the death of one of its couriers.
UK Mail, which is now part of DHL, has been growing strongly on the back of the e-commerce revolution. However, it said: "To be able to offer customers the competitive prices they demand, we have renegotiated our parcel delivery rate with drivers. But due to the increase in volumes carried by each courier the overall amount they can earn will on average go up without having to travel further or incur additional costs."
The decision didn't go down well with the GMB which is recruiting hard in the courier industry. It accused the company of forcing drivers to accept a £2,000 pay cut. 20 UK drivers decided not to renew their contracts with UK Mail after the company made changes to pay.
The union accused the company of "sacking the drivers and demanded an urgent meeting". UK Mail responded saying: "In line with our corporate values, we operate with integrity and comply with all local market legislation. UK Mail is no exception – the company enjoys long-standing relationships with its body of self-employed last mile delivery couriers and strives for fair compensation based on payment per delivery stop. While we are confident that due to the increase in volumes our couriers are carrying, they will continue to see their average earnings increase, a small number of drivers have opted not to renew their contracts under the new terms."
DPD found itself making headlines in The Guardian, The Sun, the Mirror, Daily Mail and The Independent. The wife of courier Don Lane, who suffered from diabetes, said he missed appointments with specialists "because he felt under pressure to cover his round and faced DPD's £150 daily penalties if he did not find cover".
In a statement, DPD chief executive Dwain McDonald said: "We are all devastated by the news of Don Lane's passing and our thoughts and condolences go out to his family and friends at this extremely difficult time.
"Don Lane was incorrectly charged £150 for not providing services, when in fact he was attending a hospital appointment. This was a mistake and we are profoundly sorry. No one should ever be made to feel like they are unable to attend appointments relating to their health.
"Like all companies, we need to learn from our mistakes. As a result, we are carrying out an extensive consultation with our depots and drivers as part of a strategic review of our arrangements. When we have completed the consultation and collected all the feedback, we will be making further announcements.
"In the meantime, I can confirm that no franchisee driver will be charged for attending healthcare appointments and I will be ensuring that this is the case."
These cases highlight the pressure on operators in the sector. Their retail customers are under pressure themselves to boost online business in the face of declining high street sales so the stakes are only going to get higher.
At the same time, the government has set out plans for a "Good work plan" in response to the Taylor Review of modern working practices. It plans to enforce holiday and sick pay for the first time for vulnerable workers, a new right to a payslip for casual and zero-hour workers; and a right for all workers to request a more stable contract, providing more financial security for those on flexible contracts.
From all this it is clear that the people issues in this market are only likely to intensify.