Hyundai Motor Group has developed a wearable robot – the Vest EXoskeleton – designed to assist workers who spend a long time working in overhead environments.
The vest weighs 2.5kgs and is worn like a backpack. It is targeted at production-line workers whose job is primarily overhead, such as those bolting the underside of vehicles, fitting brake tubes, and attaching exhausts.
Hyundai Motor Group says it is considering implementing it on plants around the world. It goes into commercial production in December.
"VEX gives workers greater load support, mobility, and adaptability when operating in overhead environments." said DongJin Hyun, head of the robotics team at Hyundai Motor Group.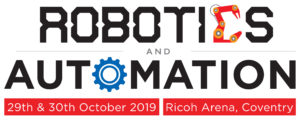 Want to learn more about how robotics is transforming logistics and manufacturing? Robotics and Automation takes place on the 29th and 30th October 2019 at the Ricoh Arena, Coventry. Register now for free at roboticsandautomation.co.uk