IAG Cargo has launched its London Gatwick to San Jose, Costa Rica route. The service, on a British Airways B777-200ER, will run twice weekly – importing raw materials machinery parts, high technology, and exporting seafood, fresh flowers and pineapples.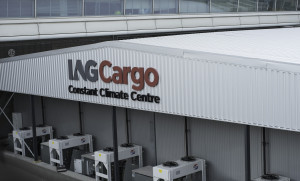 The air cargo company's new Gatwick to Peru (Lima) service will begin on 4th May – running three times a week. Its London Heathrow to California (San José) will run on the same day.
Its Madrid to Puerto Rico (San Juan) service will commence on 15th May.