IAG Cargo is opening up three new Latin American routes: London Gatwick to San Jose, Costa Rica and Lima, Peru. It will also operate flights from Madrid to San Juan, Puerto Rico.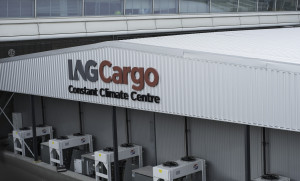 Flights from Madrid to Puerto Rico will be launched on 15th May 2016, will operate three times a week and will be serviced by an Iberia Airbus A330-200 with a cargo payload of up to 15 tonnes per week.
From 27th April 2016 flights will depart twice a week from Gatwick to San Jose, and from 4th May 2016 flights from Gatwick to Lima will be available. Gatwick flights will be serviced by British Airways B777-200ER – with a maximum cargo payload of 18 tonnes.
Direct flights from Gatwick to Costa Rica and Peru will be available from summer 2016.
"These new flights will give customers more capacity, flexibility and choice when it comes to shipping goods to Latin America," said Rodrigo Casal, regional commercial manager Latin America at IAG Cargo.
"In May 2016, IAG Cargo will now offer customers a weekly lift of up to 2,700 tonnes into Latin America. There has been no direct air-link between the UK and Lima since 1982 and with our ability to offer direct flights from our two European hubs, we now offer unrivalled flexibility for businesses looking to connect with Peru, Costa Rica and Puerto Rico."
IAG expects the flights to be 'particularly beneficial to pharmaceutical shippers,' saying: "Latin America is an important high-growth market for this trade."