Leading edge developments and innovation should be on show to impress one judge for the Supply Chain Excellence Awards 2020.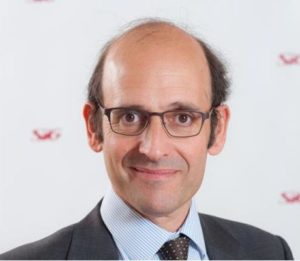 Independent consultant Alistair Charatan led the call for supply chain practitioners to celebrate their excellence, as the entry deadline for the 2020 Awards was extended to 31 July.
Charatan is currently an independent consultant, focusing on supply chain and operations. He has over 25 years' experience in retail, business-to-business distribution, e-commerce and management consultancy, at companies including Woolworths, Travis Perkins, Jewson, The Body Shop and PWC.
Meet some of the Supply Chain Excellence Awards 2020 Judges
"Fresh approach" required to win at Supply Chain Excellence Awards 2020
Supply Chain Excellence Awards 2020: Entries need to show "success over challenge"
Supply Chain Excellence Awards 2020: "I'm looking for an entry that delivers on multiple levels"
Charatan is also an associate lecturer at Sheffield Hallam University; has an MBA from INSEAD and is a Cambridge maths graduate.
He spoke to Logistics Manager about judging entries for the awards, which takes place on 12 November at the London Hilton on Park Lane.
Why did you choose to be a judge at the Supply Chain Excellence Awards 2020?
Charatan: "I have found in previous years that I learn from the cases presented, and it is also good to support a great industry initiative, that recognises excellence."
 What does supply chain excellence mean to you?
Charatan: "Either best practice, in terms of innovation and leading edge processes and/or technology, or it can be well-proven techniques brought together in a way that delivers efficiency and service, by improving a supply chain."
What are you looking for in a winning entry?
Charatan: "Either leading edge developments and/or innovation; or an initiative or programme that has been successfully implemented."
Last week Geek + joined Clipper Logistics, DP World and Unipart Logistics as a sponsor of the 24th Supply Chain Excellence Awards.

The 24th Supply Chain Excellence Awards, with new categories for 2020, will take place on 12 November. For more information, including how to enter and sponsorship opportunities, contact [email protected]