LEGO sales and profits fell last year as the company struggled with inventory issues resulting from its drive for double digit growth.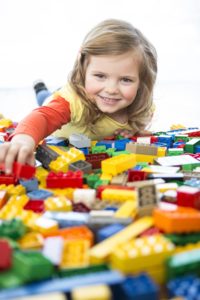 Problems started to appear in the first half of the year. In its first half trading statement, the company said that over the previous five years it had built an increasingly complex organisation to support global double-digit growth.
"In the process, we have added complexity into the organisation which now in turn makes it harder for us to grow further," said chairman Jørgen Vig Knudstorp.
"As a result, we have now pressed the reset-button for the entire group. This means we will build a smaller and less complex organisation than we have today, which will simplify our business model to reach more children. It will also impact our costs. Finally, in some markets the reset entails addressing a clean-up of inventories across the entire value chain. The work is well under way."
However, revenue for the full year fell eight per cent to DKK 35 billion while operating profit was down 10.4 per cent at DKK 12.4 billion.
Chief executive Niels B Christiansen said: "During 2017, revenue in our established markets declined, primarily due to actions we took to clean up inventories. This decline impacted our operating profits. We also simplified and reduced the size of the organisation to meet current business requirements and these difficult actions are now complete. Our balance sheet, cash flow and profitability, remain sound."
"We started 2018 in better shape and during the coming year we will stabilise the business by continuing to invest in great products, effective global marketing and improved execution. There is no quick-fix and it will take some time to achieve longer-term growth," he said.