Investors continue to seek out warehouse investments as a safe haven during the coronavirus pandemic.
Urban Logistics REIT will pay out £56.1 million on nine distribution centres and a distribution depot development plot all sourced off-market during the coronavirus pandemic and has a further portfolio acquisition is in the final stages of negotiation that is anticipated to complete in April.
The company is deploying the proceeds of its £136.1 million fundraising, which completed just days before the UK went into lockdown.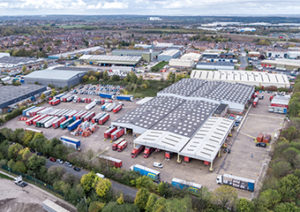 The acquisitions comprise an NHS distribution centre in Normanton, a regional distribution centre in Rubery and a portfolio of seven regional distribution warehouses. The company has also reached conditional agreement for the forward funding of a high-quality logistics property on a three acre site in Peterborough.
Chief Executive Richard Moffitt said: "COVID-19 has posed challenges for business and society as governments seek to manage the contagion and its long-term impact. The crisis has highlighted the importance of warehousing and distribution real estate, especially scarce regional and last mile properties focused on essential goods and consumer staples."
Urban Logistics REIT's acquisition strategy favours assets where tenants' businesses are involved with food, pharmaceuticals, consumer staples and other essential goods.
Just four of the 38 properties in its portfolio are not fully operational as a result of Covid-19 and the company is currently discussing a revised payment plan with one of these tenants.
Moffitt said: "We will continue to proceed cautiously and review further acquisition opportunities and report on these when appropriate."
The company currently has £94 million of available cash resources.
In recent weeks there have been a number of large investment sales/acquisitions announcements; on 23rd March  – the day the UK went into lockdown – Blackstone announced that it had paid £120 million for Clearbell Property Partners III LP's industrial and logistics Cara portfolio.
The Cara portfolio comprises 22 small-to-medium sized industrial and logistics assets located throughout the UK. The portfolio, which totals over 2 million sq ft, primarily includes warehouses and logistics sites in suburban, last-mile locations.
At the time of the sale Rob West, partner at Clearbell Capital, said: "This deal demonstrates the resilience of the industrial and logistics sector. Despite uncertainty around COVID-19, we're unlikely to see appetite for warehouses and logistics sites wane in the medium to long term."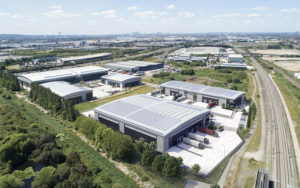 This week saw the sale of the DHL Express DC in Runcorn to Singapore based alternative asset management firm Elite Partners Capitol for £34 million – £6.6 million more than it was bought for in 2016, representing a 24% increase in just four years.
Commenting on the acquisition, Enoch Tan, portfolio director of The Elite Logistics Fund, said: "We have confidence in the fund as logistics assets tend to provide more stable and defensive yields and are less sensitive to volatility and economic disruptions."
It's not just the big investment companies, according to online share tipper Motley Fool UK investors would be wise to look at property companies/REITs such as industrial and logistics company SEGRO. On its website Motley Fool UK said [of SEGRO]: "The long-term outlook for the business seems to be sound. Consumers are increasingly purchasing various goods online. The result is that this may boost demand for modern warehouses. This could lead to rising rents for the business, as well as a high occupancy rate.
"SEGRO's shares now trade on a price-to-book (P/B) ratio of 1.1 following their recent fall. Yes, there are cheaper opportunities available elsewhere in the REIT sector. But the company's stock price appears to include a wide margin of safety.
"With Segro set to experience improving operating conditions as demand for warehouse space increases, now could be the right time to buy a slice of the business for the long term."