IntraLogisteX exhibitor JBT has resigned its range of Automatic Guided Vehicle systems (AGVs) into standard modules. These can be combined to suit different applications.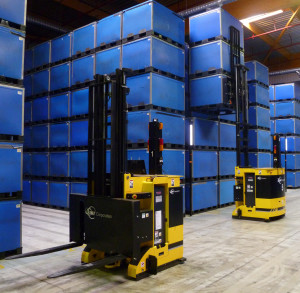 The modules include: load handling, battery, controls, rear support and power (for either hydraulic or electric vehicles). JBT can now quickly deliver a broad range of high value, but low cost AGV solutions – each application is matched with the appropriate level of automation.
" At JBT we are committed to reinventing the AGV industry, so each of the modules have been cost-reduced and optimised," said Nicholas Bellwood, JBT's European director of AGV sales. "In doing so, we've also increased the reliability of the modules as each one has proven its effectiveness, so the vehicles don't need to be custom-designed for each project."
JBT will be exhibiting at the upcoming IntraLogisteX show on 16th and 17th March, alongside a range of other companies, including: Renovotec, Craemer, A27 Engineering, and Indigo Software, along with many others.
The show will be returning to Jaguar Exhibition Hall 2 of the Ricoh Arena in Coventry.