JD Sports is starting the fit out of a 352,000 sq ft extension to its Kingsway distribution centre in Rochdale as part of its investment in logistics to support on-going expansion.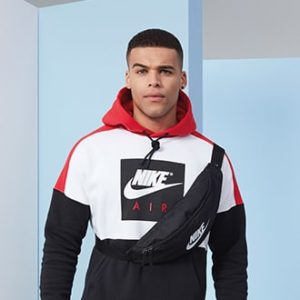 Expansion of the site was described as the largest construction project in the north west in 2017. It involves construction of a series of mezzanines expanding capacity at the site to almost two million square feet.
In its results for the year to 3rd February, it said: "In total, the group has invested a total of £24 million in the year on these expansionary developments at Kingsway with an estimated £30 million of spend, including further significant investment on automation equipment, required to complete the project to extend the site, the majority of which will be incurred in the new financial year.
The retailer is also fitting out the new warehouse in Alicante, Spain, which was acquired in the year at a total cost of approximately €15.5 million.
"The fitting out of this site, including the construction of a separate building for a mini-load system, is expected to cost around €25 million of which approximately €21 million has been incurred to date. Elsewhere, a smaller scale project to expand our logistics capabilities in Australia to facilitate anticipated further growth, both in stores and online, of the JD fascia is also on-going."
JD Sports increased revenue by 33 per cent to £3.2 billion for the year, while operating profit was up 25 per cent at £309 million.
Chairman Peter Cowgill said the retailer is "developing a multichannel infrastructure which provides consumers in multiple territories with access to a universal stock pool and enables them to shop with us in the channel and at the time of their choice".