Asian logistics company Kerry Logistics Network has taken over Spanish freight forwarder Bofill & Arnan. The acquisition is part of the company's global development strategy.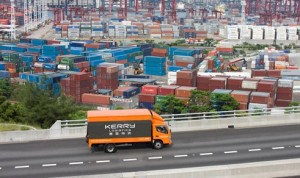 "I am very pleased to welcome the freight forwarding team of Bofill & Arnan to join the Kerry Logistics network. The combined resources and expertise will significantly enhance our position and service capabilities in Spain and expand our market reach. The freight forwarding businesses of Bofill & Arnan will be integrated into our existing network and will continue to be developed by the experienced management team led by Sebastian Bernardo, our Managing Director of Spain," said Thomas Blank, managing director of Europe, Kerry Logistics.
The business will operate out of Madrid, Barcelona, Valencia and Alicante.