Kuehne + Nagel's operating profit for its contract logistics division grew by 14 per cent to CHF 114 million in the first nine months of 2017.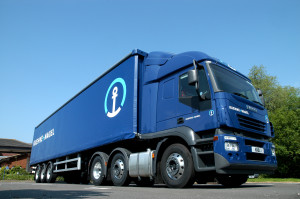 Gross profit for the division grew by 7.7 per cent.
The seafreight business saw EBIT-to-gross profit margin (conversion rate) at 29.2 per cent; EBIT reached CHF 308 million.
Its airfreight division, which saw volumes grow 19 per cent in the first nine-months of the year, saw EBIT increase by 3.2 per cent at CHF 227 million.
The overland service saw EBIT increase from CHF 18 million in the previous year's period to CHF 36 million.
Group turnover was CHF13.5 billion, while overall EBITA was CHF 840 million.
"With strong volume growth and active cost management we further improved results in the third quarter in line with our expectations," said chief executive Detlef Trefzger. "In seafreight a margin improvement was achieved in the third quarter.
"The airfreight, overland and contract logistics businesses contributed to significant profitability increases. The business development in the first nine months of 2017 confirms our strategic focus on value-creating solutions and makes us confident to reach our profitability targets we have set ourselves for the full business year."