XPO Logistics has secured an additional 430,556 sq ft plus build to suit distribution centre in Eindhoven from Prologis.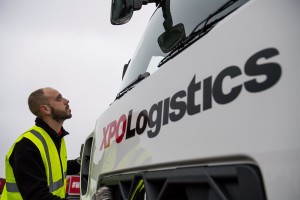 Following the completion of 322,917 sq ft in 2016, the second construction phase at the Acht industrial area will start this June. The building will be delivered and put into service by mid-2018.
Prologis and XPO Logistics have an established long-term relationship. The global partnership allows Prologis to provide efficient and strategic support for the ongoing growth of XPO Logistics. As a supplier of advanced supply chain services, XPO Logistics uses state-of-the-art buildings completely tailored to its needs. The success of this collaboration is underlined by this expansion of 430,556 sq ft.
The excellent location of the new distribution centre near the A2 ring road, Eindhoven Airport and the Belgian border, means it can be used for local, regional and international clients from a variety of sectors. Due to economic growth and the flourishing logistics sector, Prologis is seeing rising demand for distribution centres in this region.