Kuehne + Nagel has designed a supply chain solution for JD.com, the Japanese e-commerce business, which includes quality control checks at origin. The solution is technology driven, and provides stock keeping unit visibility over their in-bound supply chain before products are imported to China.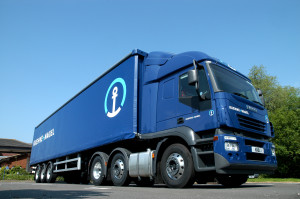 The solution has been deployed at the company's origin warehouse in Japan.
"We are pleased with the new Transfer Centre Kuehne + Nagel has designed for JD.com and the successful implementation of the project in Japan," said Han Liu, general manager of international supply chain, JD Logistics. "We are confident that the improved supply chain will provide our brand partners with an even more reliable e-commerce channel to market while further assuring that our users always receive goods of the highest quality when shopping on JD.com".
Wong Siew Loong, president North Asia Pacific, Kuehne + Nagel said: "Kuehne + Nagel partnered with JD.com to set up a solution improving the integrity of their end-to-end supply chain. Within a challenging environment we were able to develop a blueprint for JD.com's Transfer Centre approach and implement this project in Japan. This collaboration is in line with Kuehne + Nagel's focus on supporting the supply chain needs of China's e-commerce leaders. We look forward to working on the establishment of other Transfer Centres across the globe in the near future".