Landlords are considering licencing for short-term warehouse space in order for occupiers to take warehouse space quickly during the COVID-19 pandemic.
There are already requirements in the market for warehouse space as previously reported but Gus Haslam, head of London and south-east, logistics and industrial at Knight Frank, said: "Our short term enquiry tracker is growing each and every day."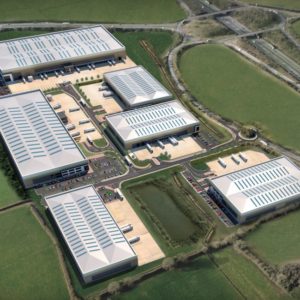 An extract from that tracker shows the immediate need for 3,050,000 million sq ft on short-term leases of between 3 – 12 months with 2.45 million sq ft of enquiries logged since Monday when the Prime Minister instigated lockdown.
Under normal circumstances getting this type of space is very difficult and securing it on licence pretty much impossible but these are unusual times.
The difference between a lease and a licence is pretty straight forward: a lease is an arrangement where a tenant occupies a property exclusively, for a fixed period of time, and for a certain fee. A licence, on the other hand, is where a landlord retains control of the property but grants permission, which is personal to an occupier, to use their property for a specific purpose.
Haslam said: "This raft of short term requirements are mainly from home delivery, supermarket and 3PLs and while they issue their enquiries via their agents, quite a few are satisfied within existing networks or via contracted 3PLs. At present we are seeing a focus on fitted space, racked, mezzanine or chilled depending on the nature of requirement.
"It really seems that the property industry is coming together to get this sorted. Short term licences are being considered as part of the national effort to beat COVID-19. We have had approaches from the larger developers saying that they are up for short lets on new space for food delivery in short term."