Chris Lewis, managing director of DP World Southampton, has been appointed MD for the UK from 1st April. DP World took 100 per cent ownership of Southampton last year.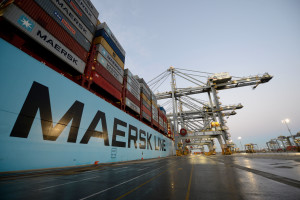 He will be succeeded at Southampton by the current finance director Nick Loader.
DP World London Gateway CEO Simon Moore has been appointed DP World's senior vice president, commercial and strategy based in Dubai. He is succeeded by Cameron Thorpe, general manager of DP World London Gateway Port.
Ganesh Raj, SVP and MD Europe & Russia said, "This new UK management structure will allow an ever increased focus on our customer service and enable these two world-class businesses to excel further. Both businesses have fantastic teams and much can be learnt from each other which is good for staff, good for our operations and good for our UK customers."