Lidl is set to move into the 122,000 sq ft Titan building in Eurocentral, to give it extra capacity while it builds a new 624,000 sq ft distribution centre for Scotland.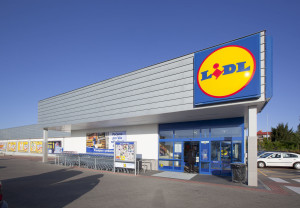 Adrienne Howells, head of warehouse expansion at Lidl, said: "Titan will be used alongside our existing warehouses in Livingston, until our new Scottish Distribution Centre is complete. We are delighted to have sourced such a property so close to where our warehousing operation will eventually be based."
Lidl has exchanged contracts on a 50-acre site at Eurocentral, where it is to build the new Scottish Distribution Centre.
Iain Davidson, director of Industrial and Logistics with Colliers International in Scotland, said his team had moved fast to secure suitable premises for Lidl, in a market where relatively few properties of such size are available at any given time.
He said: "Titan wasn't on the market, but we were aware of its availability and that it would be an ideal solution for our client Lidl, who we had already helped to secure a 50-acre site at Eurocentral. We were able to move quickly and negotiate a deal that is to the benefit of all parties."
Titan is owned by Laurel Properties, which was represented in the deal by Neil Cockburn Property Consultancy. The new-build unit boasts 12m eaves and a 48m deep yard, and is situated in the Centralpoint area of Eurocentral.