The Global Shippers' Forum (GSF) has said a ban on lithium-ion batteries on passenger aircraft is disappointing as the decision 'goes against previous recommendations'.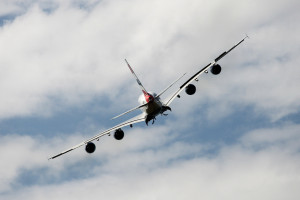 The Forum also said the ban does not address the wider problem of undeclared battery shipments or low-quality counterfeits.
The GSF said it favours the more 'proportionate measures recommended by ICAO's own expert dangerous goods panel last October, which included a proposal to allow the shipment on passenger aircraft if the batteries are only charged to up to 30 per cent of their maximum, and a limit of one package per consignment for certain types of battery.'
GSF head of policy Alex Veitch said: "GSF supports recommendations made by the ICAO Dangerous Goods Panel as this would allow appropriately declared lithium-ion batteries to be safely shipped as cargo on passenger aircraft."
Adding:
"ICAO must now act rapidly to agree new packaging standards for lithium-ion batteries. We simply cannot wait until 2018 for resolution of the issue. The outright ban on passenger aircraft will cause a major disruption to the global supply chain for essential products vital to international trade".