Two-thirds (66%) of transport managers believe that not enough is being done to limit the environmental impact of logistics operations.
According to a survey by Paragon System Software Systems 75% of transport planning professionals said they had increased pressure on their logistics operations to reduce environmental impact, however, 66% said they felt that not enough was being done to keep up with public pressure to limit further damage to the environment.
The study suggests that the biggest pressure for change is funding, as 56% of participants highlighted added costs including rising fuel prices.
Public and staff opinion resulted in 25% and 16% respondents respectively claiming that significant pressure was coming from growing dissatisfaction with the industry's lack of action.
However, almost half (46%) of respondents claimed that "substantial" green improvements had been achieved by their logistics operation in the past year, whereas 21% said that no positive results had been achieved.
William Salter, MD of Paragon Software Systems, said: "The widespread frustration with politicians and big businesses, culminating in protests worldwide during 2019, should act as a wake-up call to climate-polluting industries such as the road transport sector.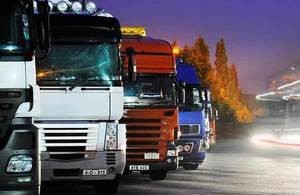 "Despite advances in more efficient vehicle technology, emissions omitted by HGVs and vans continue to rise, so much more needs to be done.
"Where positive results were achieved, these were associated with reduced mileage and fuel usage."
Improving fleet efficiency was a key focus for many with 59% of respondents reviewing their logistics operations to identify areas of improvement and 56% introducing some sort of driver behaviour monitoring, engagement and training programme.
38% of participants believed that improving supply chain modelling had an important role in reducing emissions, as well as introducing bans on urban vehicles, 36%, and improving overall fleet efficiency, 59%.
However, 69% of participants believed that only through introducing legislation, will genuine change occur to ensure the industry moves forward in a sustainable way.