The European logistics business was the star performer for XPO, producing higher than expected EBITDA and operating income, the group said in its fourth quarter results.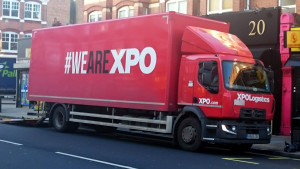 Overall, the XPO group produced a net loss of $63.1 million for the quarter compared with a net loss of $9.9m the year before, despite a 300 per cent increase in gross revenue to $3.3 billion.
The group's logistics segment produced gross revenue of $1.3 billion, compared with $166.5 million from the same period in 2014. Adjusted EBITDA was $98.5 million, up from $26.0 million a year ago. Operating income for the fourth quarter was $34.8 million, versus $13.1 million a year ago.
This growth was mainly down to the acquisitions of Norbert Dentressangle and Con-Way last year as well as organic growth.
"Adjusted EBITDA and operating income were both higher than expected in the quarter, primarily due to operational improvements, strong demand from the retail and e-commerce sectors, and the shedding of unprofitable business."
CEO Bradley Jacobs said: "In our logistics segment, we realise higher-than-expected EBITDA and operating income, led by our European logistics business. We're winning multi-year contracts with world-class customers in Europe, some of which can use our new last mile network. Globally, our transport and logistics segments both have deep roots in e-commerce, the single biggest growth trend in retail."
XPO's Transport segment saw gross revenue rise by some 217 per cent to $2.1 bn for the quarter while adjusted EBITDA rose from $31.6m to $151.4m. However, there was an operating loss of $6.1m compared to an operating profit of $§10.7m the year before – mainly due to one-time transaction costs, non-cash depreciation and amortisation expenses.
For the full year to 31st December, XPO generated revenue of $7.6 billion, up from $2.4bn the year before. The operating loss was $28.6m compared to $40.9m in 2014, while the net loss was $191.6m compared to $63.6m in 2014.
"We completed the Con-way transaction one month into the quarter. The integration is going extremely well, and we've already taken out over $50 million of costs in annual savings in the first three months, while improving customer service levels. We're on track with our plan to deliver $170 million to $210 million of profit improvement within two years," said Jacobs.
"Looking at 2016, we have a high-impact agenda that includes accelerated cross-selling, the strategic sourcing of nearly $3 billion of spend, the optimisation of our purchased transport, and the global integration of corporate services. These and other major initiatives give us the ability to grow the business across a range of economic conditions."