With stores closed and consumers in lockdown, e-commerce alone has not been able to relieve the pressure on the high-turnover world of fashion. Can supply chains adjust to life without the latest on-trend items? Christopher Walton investigates.
As retail around the world faced up to the fact that customers were just not going to come into stores anymore, the world of fashion faced a problem, who buys a new dress in lockdown? There's no point in getting dressed up if there is nowhere to go, but stores, warehouses, factories and containers are stuffed with items that would have been sold in the Spring/ Summer season that never was.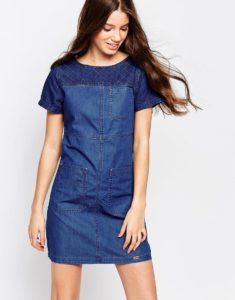 Tim Crighton, partner, retail and logistics at Cushman & Wakefield, says that the usual cycles of fashion have been interrupted and, as a result, the wrong stock is in the wrong place at the wrong time.
"Most UK retail stores are full of spring ranges," he explains. "This would normally have been remerchandised and cleared throughout April in preparation for summer stock and autumn ranges starting to be stocked from August.
"This regular exchange of products means retailers can plan for stock build up, pushing the range into stores, planogramming [the planning of retail displays], merchandising and range clearance, either through sales in-store or returns to distribution centres for clearance."
Fashion supply chains simply are not built for the till to be closed, and the turnover of stock to stop. Retailers sourcing clothing from Asia normally allow 8-10 weeks in shipping for the containers to arrive into UK ports, plus 4-6 weeks in production and 4-6 weeks in design. As a result, says Crighton, many retailers are having to look at orders and ranges four-to-five months in advance of wanting to land product onto the shop floor, potentially even longer.
"Even with European or domestically sourced ranges there are still lead times required, often running into months rather than weeks," he says. "This lead time means that many orders placed before the lockdown are now en-route to, or arriving, into the UK with no stores to go into, leading to pressure on ports and distribution networks as they look to accommodate this stock.
Nikki Baird, vice-president of retail innovation at Aptos, explains that everyone who could put on the brakes for incoming inventory did so as soon as they possibly could.
"There was a huge cancellation of orders, and as stores closed that stoppage moved all the way back through the supply chain," she says. This has been evident in the UK from retailers admitting to hundreds of millions of pounds of orders being cancelled. Primark, for example, has committed to paying its suppliers £370m in additional orders for product over and above the £1.5 billion of stock in stores, depots and in transit, despite the closure of all of its stores since the 22 March – while Next has cancelled some £290 million of purchases from suppliers due to the excess of stock currently in its warehouses and supply chain.
But Baird warns: "Some retailers have been careful about identifying key supplier relationships, and that cancellations don't disproportionately harm those suppliers. At some point they will want to sell more stuff and have good relationships with suppliers. That they really rely on. They have been balancing that."
Mothballing's moment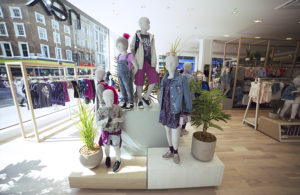 So surely the answer for retailers is just to stick everything in storage and sell it another time? Not quite. Halting ordering is like turning off the taps in a bath that's flooding. You've stopped the half the cause of the problem, but you're still left with the water to bail out.
This practice, known in the trade as mothballing, is not as straightforward as it seems, says Baird: "Mothballing comes from party supplies. In the US Halloween is a huge thing, so for party supply companies it is their Christmas, a one time a year shot. So, at the end of the season they look at their stock, and asking if the characters are fads or will they be popular next year?"
Deciding whether you can make more money flogging a Donald Trump mask or a Frankenstein mask during Halloween 2021, means a risk analysis. Simply, is it worth packing up that inventory and holding it for the year to sell next Halloween?
"The cost-benefit of storing it is better than mark-downs to clear inventory out," says Baird, at the same time as Marks & Spencer announced a 50% sale on Spring/ Summer fashion items and a 10% donation to NHS charities to clear stock.
"Fashion has never been a mothballing industry, so the idea of taking inventory that is sitting in stores and packing it up and holding it for Spring of 2021 is something that retailers are talking about doing. One approach is to pack up perennials, say jeans, so you know you have to place a smaller order next year. There is little risk in holding that inventory. Some retailers are saying they barely got spring inventory out to the floor, so why not pack some of those up and bring in more relevant merchandise quickly?"
Crighton says he has been hearing from retailers that they are looking at 18-36 months for supply chains to settle back into pre-Covid patterns. However, he says that opting to hold increased inventory is not viable for many, as the working capital associated with stock is considerable for larger retailers.
"We might see inventories peaking in the short to medium-term, I think retailers will be focused on balancing demand planning/forecasting and sales as soon as possible to maintain efficiency," he says.
"As a result of the high levels of stock however I do expect to see retailers and their supporting 3PLs looking at options to hold greater stock density in sites, whether this is via alternative racking solutions, bulk stack etc but for many retailers these physical layout and building changes (for example modifications to sprinklers) come with a cap-ex requirement and following the Covid-19 lockdown most retailers are going to have a much reduced cash position."
Fast fulfilment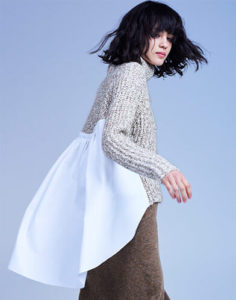 Andrew Turner, head of development, home and e-fulfilment at Wincanton, says: "In fulfilment, flat garments and shoes can be stored at high density, using multi-tier mezzanine structures inside online e-fulfilment warehouses. These digital fashion warehouses are focussed on speed and accuracy to give the best possible experience for online shoppers.
"Some fashion operations have automated elements, but many are still based upon manual fulfilment," Turner says. "The Covid-19 outbreak has introduced new processes and approaches within e-fulfilment, where social distancing and enhanced levels of hygiene now need to be observed, to help prevent transmission and keep logistics workers safe.
"Events like Covid-19 could speed up the introduction of automation within fashion warehouses, but some brands and retailers' ability to invest could be curtailed by lost sales, as a direct impact of the pandemic."
In many ways fashion has led the way when it comes to e-commerce – just think of the success of ASOS – and is used to having a supply chain driven by dramatic fluctuations and volatility in customer demand.
Equally the convenience of e-commerce is now under pressure, with Covid-19 making traditional reverse logistics operations challenging, says Ken Fleming, president of Logistyx Technologies
"Many stores are already restricting returns during the pandemic because of sanitation concerns. In future, if worries over the virus continue, returns policies could become stricter permanently – or retailers may pass on the higher costs of sanitising merchandise onto shoppers."
Yet, at its simplest, fashion supply chains are driven by supply and demand economics. Andrew Dalziel, vice-president, industry and solution strategy at Infor, says: "Supply chains are driven by the consumer and Covid-19 has dramatically changed the supply and demand. It is all about capturing that forecasting and supply and demand. So, if you were ordering up new collections from Asia you now have to think about where the goods are and how are they going to getto a market where the demand is?"
For example, if demand for starts to increase in Germany because it has come out of lockdown earlier than other markets in Europe, rather than shipping it to the UK as originally forecasted, supply chain practitioners need to make that decision to re-route containers and supply the consumer demand in the appropriate market.
Equally, there is still demand for items – even in lockdown – it's just a case of targeting the right product lines. Dalziel says that puts a spotlight on the need for visibility and agility across supply chains: "Some things are still selling, some are not. But you cannot sell what you have not got. Having that agility has always been a challenge for the fashion industry, they have always had to react quickly. But they are going to have to react even faster than ever before. It is a change in buying habits. People don't need ballgowns, but they do want pyjamas and things for wearing around the house and garden."
Finally, the pandemic has highlighted long-term issues in the supply chain, says Dalziel. The current global lockdown is leading to challenges in collaboration. Designing goods for sale in Western Europe means engagement with manufacturers in Asia and Eastern Europe, which is posing a challenge in the sharing of technical specification, materials, other design specifications. "It is a complex supply chain and a challenging process to bring out collections and styles," he says. The next challenge for retailers will be to ensure they are not left without enough seasonal inventory to sell at the time that demand returns.

The 24th Supply Chain Excellence Awards, with new categories for 2020 – including the Retail Supply Chain Excellence Award – will take place on 12 November. Entries close on 31 July! For more information contact daniel.jessop@akabomedia.co.uk