Forecasting the demands of a business is also essential, for correct distribution of goods. However, as the supply chain changes so rapidly, especially with the rise of e-commerce, can forecasting professionals and S&OP specialists keep up with the ever-changing trends? Michelle Mooney investigates.  
Reducing forecasting error is essential if a business wants to thrive. To get forecasting right you need the right methodology. To that end, the most common type of forecasting method is statistical forecasting, looking at historical data and using statistical models to predict future demand, which is sometimes known as predictive analysis.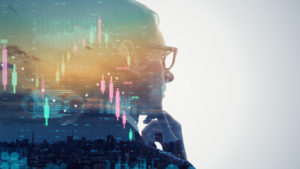 Oliver Cofler, associate director of logistics at consultancy Scala, says that there are a number of different models that sit within this: for instance, historical (or moving) average, exponential smoothing, time series regression models, and machine learning or Artificial Intelligence.  
"Whereas the right model is dependent on a number of factors, and may change over time, the fundamentals in achieving a strong forecast are based around data," says Cofler. "Understanding and cleaning historical data in order to provide the right basis for modelling is critical, as well as being able to separate out key variants such as price promotions. Investing in a sophisticated model without the right data will severely impact its success." 
For Simon Carpenter, head of UK centres of expertise at SAP, the zeitgeist is clear: "Both consumers and business buyers expect great experiences founded on personalisation, convenience and real-time responsiveness. In this world companies must be able to anticipate demands to a much higher degree than in the past and respond almost instantly to changes. All while making a profit, utilising assets to best effect and being sustainable."  
Carpenter says that what is certain is that the old notion of a linear supply chain is no longer fit for purpose in a networked world: "New levels of collaboration, information propagation and event processing are required if you want to be successful tomorrow." 
Sales and Operations Planning (S&OP) plays a pivotal role in transcending organisation boundaries by bring together sales and marketing professionals with the supply chain and finance management teams in order to align strategic objectives with operations, balance demand, supply, and financial objectives, optimise customer service and revenue, and respond to inevitable changes in demand and supply. 
Incorporating ancillary data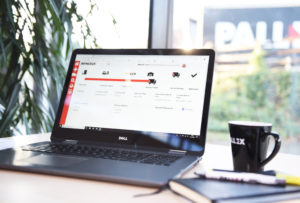 Victoria Ross, a sales and forecasting expert at FuturMaster, says: "There is a range of forecasting models available: to start with, the more traditional statistical method uses historical data for tracking seasonality and trends. But more advanced methods are beginning to incorporate ancillary data to influence future forecasts – such as looking at a range of stores where products are sold. And, more recently, machine learning capabilities have taken this to the next level, incorporating many different variables into the forecast." 
So, the differences in forecasting models can suit different companies dependent on their needs, with newer models focusing on influencing future models. The newer models that use AI out-compete older models, says Ross: "These cutting-edge AI methods have been shown to massively outperform the traditional statistical methods when combined with perfect data."  
However, she says: "Unfortunately, in the real world, that level of data integrity is rarely seen. This is changing; but in truth, it involves a long data-cleansing journey. Very few companies are anywhere near there yet." So will advancements in AI help to transform the future of forecasting models in the supply chain? It may be a waiting game. 
E-commerce, the quickly changing digital world reliant on proper S&OP, has brought its own challenge but Vikram Murthi, vice-president of industry strategy at LLamasoft, says forecasting and S&OP professionals can address these demands.   
"Key strategies to address volatile customer demand in an e-commerce world include: network design with the optimal location of warehouses and e-commerce fulfillment centers to support all fulfillment models such as buy online deliver to home, buy online pick up at store and buy online to ship from store," he says.   
Furthermore, says Murthi, being able to "sense demand changes quickly with pattern recognition and changing causal factors like price, promotions, consumer sentiments and market conditions" are features that need to be taken into consideration when planning for changes in e-commerce.  
Right locations, right time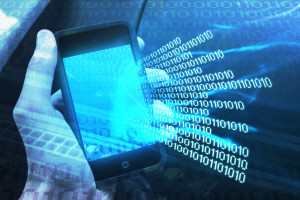 Reducing packaging and food waste is another problem that an efficient forecasting and S&OP model can solve, and Murthi adds: "Forecasting and the sales and operations planning process drive food supply chains to respond with the right quantities of items, at the right locations and the right time, for consumers at grocery stores and restaurants.  
"Over-forecasting leads to excessive stocking of products at distribution centres, warehouses, co-packers and manufacturing locations. Therefore, due to shelf life considerations, food has to be thrown away because of the risk of spoilage. When food is disposed of due to expiry or risk of expiry – a lot of packaging is wasted. Integrated demand, inventory and production planning can be leveraged to truly minimize obsolescence," he says. 
Cofler adds: "[The] key to reducing food waste and packaging is implementing supply chains that can respond intelligently to customer demand, in order to create an environment wherein retailers, suppliers, producers and consumers are truly able to work together to tackle the issue. Demand-driven supply chains, which use a combination of technology and human processes to place inventory buffers throughout the supply chain, can enable a more agile response to changing demand. 
"Collaboration and training to ensure SOP is implemented effectively is also essential to prevent waste. This in turn reduces required inventory for all parties across the supply chain and also optimises costs," he says.  
Carpenter notes that "given the vagaries of weather, industrial action and other events, retailers often inaccurately estimate store traffic and consumer demand, which is especially important for perishable products".  
This, he says, means overestimation in expired food and waste and underestimation in angry customers and lost revenue. With a burgeoning global population and the sad reality that around 30% of all food produced is wasted, it is important to drive towards a zero-waste strategy as this has a real impact on sustainability.  
This is possible, says Carpenter, because it has become viable to collect vast amounts of data in real time: "We can take rough estimations out of the equation by leveraging daily demand forecasting. And, by connecting and empowering everyone in the business, from store associates to leadership with analytics and alerts we can minimise waste and maximise margin." 
Better decision making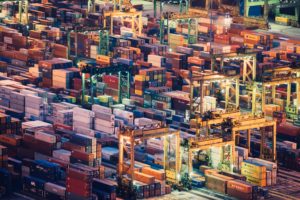 Big data and artificial intelligence have already greatly impacted the way forecasting and S&OP work, and it's clear that there are more changes yet to come as technology in the supply chain advances.  
Cofler explains: "Today's business landscape brings with it both increased opportunity and uncertainty, meaning that companies are often faced with the need to make decisions that are no longer easily solved using traditional methods. Because of this, big data, AI and machine learning are becoming ever-more important to businesses, allowing them to process vast amounts of information far more quickly, and therefore deliver better decision-making organisation-wide.  
"AI is also likely to aid demand forecasting across the coming years by better enabling businesses to track shifting factors such as sales data, predicted stock levels and even the weather. Through this, companies will be better able to plan ahead, removing significant pain points in areas such as warehouse and inventory management, transport route optimisation and supply chain transparency." 
Carpenter adds: "These two facets of the digital revolution are already having an impact across planning and forecasting at every level. Today we can collect so much more data from so many different sources (a capability that is accelerating all the time) that it becomes impossible to extract the meaning and value from that big data without AI and advanced statistical techniques. One of the ways this is helping to improve forecasting is by dramatically improving our power to predict future conditions whilst considering multiple variable."  
Carpenter says that an important caveat here is that while these technologies, and others, give powerful business capabilities, S&OP is, at its heart all about people and bringing them together to agree on the best way to achieve the company's strategy.  
"It is about melding the expansive and optimistic mindsets of sales with the pragmatic, logic-oriented mindsets of operations to accomplish a common goal. When we can get the people, processes and technologies working in harmony, sales operations planning becomes the bedrock for delivering great customer experiences, productivity and profits," he adds. 
Ross says there needs to be a "cleansing" so that new information is more reliable and consistent: "Ultimately, business change is required to drive any benefit. For years, companies have talked about purging data and we never looked beyond three years of historical data because we didn't see older data as relevant.  
"These days, we talk more in terms of archiving and there is a genuine desire to look five or even ten years back and drive value from that information. We know that the biggest part of any project leveraging AI and machine learning is going to be the data cleansing. That said, in the last year or so, we've been starting to see more consistent and reliable data management, more uptake of technology to help manage data integrity, and various new applications of AI and Machine Learning in the industry. It marks an overall trend towards automating decision-making." 
Europe's leading canned veg supplier harvests supply chain forecasting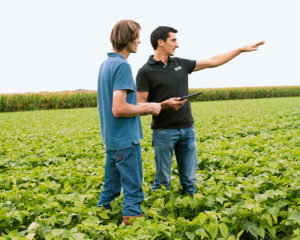 Bonduelle, the €3bn multi-national provider canned vegetables and frozen vegetables, is close to completion on a supply chain transformation project that has helped the manufacturer reduce wastage and predict with pinpoint accuracy what is most likely to sell in different parts of the world, following the implementation of demand forecasting software through FuturMaster.  
Five hundred varieties of vegetables are available in its product range and supplied to over a hundred countries. It employs nearly fifteen thousand people and operates fifty-eight production sites in ten different countries. With over 130,000 hectares harvested throughout the world and over three thousand farmers, Bonduelle produces around a million tonnes of canned goods a year, 450,000 tonnes of frozen goods and 350,000 tonnes of fresh produce.  
Following a series of acquisitions – including most recently the Del Monte processed fruit and vegetable business in North America – the business is increasingly having to cater to different tastes in different markets across the globe.  
In Europe alone, twenty-seven markets are served across five key regions and supplied by 14 factories and warehouses. Three-quarters of its food sales are through established retail channels, and around a fifth of sales come from the food service industry, such as restaurants. The majority of sales are from ambient products supplied from a range of 5,900 products and a thousand frozen products.  
"There are significant differences across markets. Countries can have different delivery and logistics setups, not to mention different product requirements," says Nathalie Morandière, S&OP and methods leader at Bonduelle Europe Long Life.  
The company also recognised new challenges in the market and a gradual shift in consumer attitudes towards more locally produced, healthier products:  Bonduelle shares the goal to be 'the world reference in well-living through plant-based food'. 
"We needed processes supported by technology to help us look forward over  a minimum 18-month rolling period, so we could manage our businesses by looking at shared assumptions, risks and opportunities and be sure that we could take the necessary actions to close the gaps," says Morandière.  
"We needed to transform our supply chain with a customer-focused approach. Before, we were used to working in silos, by region or department."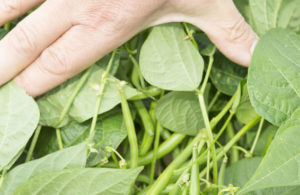 Since deploying demand management processes supported by software through industry specialist FuturMaster, Bonduelle is now better armed at optimising its sales forecasts and can synchronise local demand across Europe. The company completed the rollout of the software across all regions in 2018 for its retail and food service businesses and in 2019 moved into improving Integrated Business Planning (IBP) can help further with its sustainability objectives. A shared program is also running to continuously improve the sales forecast accuracy across Europe. 
"To be competitive, we really had to improve our supply chain strategies and adopt a common language and processes," says Morandière. "We rely on shared systems and access to the same reliable data across our sales, marketing and supply chain departments in every region." 
Benefits of the 'digital transformation of Bonduelle's supply chain' cited, include: a better understanding of consumer needs; a significant reduction in obsolete and slow-moving stock; and successful new products and innovations being launched through improved monitoring of sales. 
Forecasting accuracy has improved over both the short and long term. Short–term planning accuracy is on track to increase up to 10% and long-term planning accuracy has remained stable and very high (above 85%), despite moving to a more decentralised approach. There still remain some challenges and variations across different regions and volatility in the product mix, with smaller retailers that stock fewer brands sometimes being more difficult to predict and share data with.  
This article originally appeared in Logistics Manager March 2020.
Click here to subscribe to the print edition of Logistics Manager