With e-commerce volumes approximately 50% higher than they were a year ago, the home delivery sector faces a massive challenge as it accelerates towards the Christmas peak. Are current service levels sustainable? Christopher Walton explores the options. 
The long weeks of lockdown were coined as 'the finest hour for final mile'. With the population effectively housebound, e-commerce boomed. Businesses relied extensively on getting goods direct to customers front doors. For a while it felt as though the entire economy was running either on Zoom or the back of delivery van.  
It was a period that tested the resilience of the sector to the extreme.  Home delivery is used to peaks, unpredictable volumes and dealing with disruption like bad weather, but with e-commerce volumes booming in 2020, and showing no sign of drifting back to pre-Covid-19 levels the ability of the industry to sustain service levels that customers have come to expect will be tested in the coming months of Christmas peak. 
Charlie Shiels, chief executive of Arrow XL – which specialises in two-person home delivery – says: "At times of extreme peak volumes both the client and the delivery partner must be in true partnership for it to work. Timely pre-advice and accuracy of likely volumes is crucial as capacity for every carrier is a finite resource, in one way or another.  
"Whilst you can always get another van or driver, buildings; doors; sortation equipment and pallet spaces are harder to flex up and down. We cannot have clients just turning up the day before suggesting volumes will be 50% more than they told us. Something has to give, so they are likely to be disappointed.  Clients who can better forecast and pre-advise accurate volumes are far more likely to have a successful delivery peak." 
Planning for peak is always said to start the day after Christmas, but when you have a global pandemic throwing all traditional understanding out of the window, just how can carriers prepare?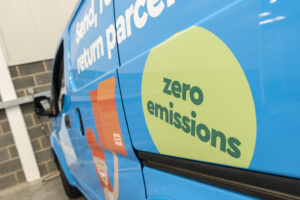 In July Hermes UK said it would spend £100 million expanding its warehousing capacity, as well as recruiting 10,500 new employees, to deal with the demand for e-commerce created by lockdown. The Yorkshire-based parcels specialist has already spent some £30 million so far this year, opening an additional 90 new sub depots as well as acquiring vehicles and customer service technology. 
Hermes said it would spend the money to "strengthen [its] infrastructure" and enable it to handle its predicted parcels volumes of 3.5 million items each day during the Black Friday and Christmas period – almost double the volume it handled last year. The express parcel carrier is recruiting for 1,500 full-time staff, and a further 9,000 self-employed couriers across the UK.  
Carl Lyon, operations director – delivery experience – at Hermes, says that strategically this investment will enable it to remain 'agile and responsive' to future market requirements and volumes.  
"We use many factors to decide what volume we think will materialise during the peak period when we would normally see anything between 80% to 100% increase.  Part of our planning is to build in headroom at each part of the network and we have other capacity levers to ensure we can deal with daily or weekly variances. It is important that we continually test the volume assumptions and stress test the capacity in the coming months to ensure we are fit and ready for a great peak," he says. 
Accommodating surges in demand is something home delivery providers are experienced in managing, says Natalie Frow, vice-president operations – Home Delivery – at DHL Supply Chain but, she says, the level of sustained growth we currently see requires a new level of operational planning and design. 
"This means we'll see a focussing of investment on the infrastructure to support the growth of home delivery, whether it's for smaller items or bigger pieces of furniture and white goods."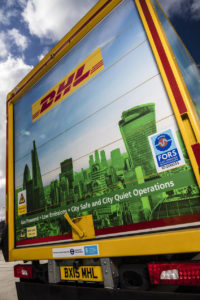 In the large item delivery space DHL Supply Chain is looking closely at our vehicle fleets and investing in larger vehicles which allow it to use the higher volumes to drive greater final mile efficiencies. However, this brings with it a need to invest in the skills of delivery crews and ensure DHL has robust workforce plans in place. "It is also driving us to invest in the development of delivery equipment to ensure that our people can continue to work in a safe way," Frow says. 
Nic Pentelow, director of retail at same day distributor CitySprint says that he expects demand this peak season, more than previous years, to be concentrated online. Therefore retailers need to maximise bricks and motar assets, using stores as local distribution and fulfilment centres as well as a traditional shopfront.   
"These small 'last-mile' delivery sites will help reduce some capacity pressure and enable retailers to deliver a better service for customers," says Pentelow. "Furthermore, whilst reassessing their distribution networks, it's also important that retailers reconsider their delivery offering.  
"With the focus on providing shoppers with a delivery service that suits them, it's important to recognise that for many, this doesn't mean they need the items that very same day. As such, for deliveries that don't need instant fulfilment, retailers must emphasise and provide slightly longer delivery windows to encourage customers to use alternative delivery options. This will ease the pressure on retailers and logistics partners and will help prioritise the scheduling and consolidation of deliveries. Indeed, retailers must plan ahead to re-think the expectations they set with customers around fulfilment to help them take back control." 
Same-day or next-day? 
In pre-Coid-19 years the introduction of same-day and next-day delivery windows was the capacity surge shaking the sector. The convenience of ordering in the AM for delivery in that evening, or before 10pm in the evening for the next morning, is – arguably – driving increases in e-commerce volumes in the medium to long-term just as much as the inconvenience of lockdown did over the short-term.
But in these times of increased e-commerce volumes, is such an offer sustainable? The short-term answer is 'yes' says Philip Ashton, chief executive and co-founder of AI-based supply chain software developer 7bridges. 
"Same-day and next-day delivery are quickly becoming an expectation from consumers, and, since retail home delivery is likely to become the dominant channel to market as we approach the Christmas peak, it should be a primary focus for retailers across sectors."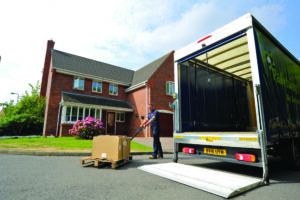 Ashton says that retail home delivery requires infrastructure that largely already exists, such as stores and warehouses, but the challenge for retailers is making sure they have the right suppliers, partnerships and technology to seamlessly connect each stage of the operation. 
"Our research suggests that nearly half of retailers don't have that base-level infrastructure in place, which could lead to struggles to meet demand through the upcoming 'golden quarter'," he says. "In theory, home delivery operations aren't limited by retailers themselves. The challenge lies with logistics networks to meet and respond to demand, given their available capacity through the busiest period of the year." 
He says that 7Bridges has seen home activity sectors, like gardening, DIY and sportswear, boom throughout the year, with specialist grocery alternatives and other subscription services also benefiting from the surge in home delivery. But Ashton believes that further consolidation is definitely possible, and will be led by sectors with lower product risk, which includes items such as clothing, books or hardware which face little to no depreciation over time and low risk of wastage or damage.  
This, he says, makes it easier to optimise for home delivery than the supermarket grocery sector, which require more complex logistics such as temperature control, and consequently further investment.  
Retailers need to be able to show customers different delivery options, says Wayne Snyder, vice-president of retail industry strategy, EMEA, at Blue Yonder, with the shortest timeframe usually costing more than those that will take longer. 
"Consumers will then be empowered to make a choice that works for them," he argues, "in recent months, doing this has been made more difficult by the pandemic, with some retailers dealing with sudden changes in demand, or functioning with a reduced workforce; those who are able to collaborate with delivery partners or other retailers, while also keeping control of costs, are best-positioned to overcome this kind of unexpected disruption." 
Thinking longer-term, says Synder, retailers – and some of their customers – are looking for ways to be more sustainable, and reducing the road miles involved in deliveries represents a tangible way to do this: "If retailers can find ways to consolidate deliveries, they can start being more environmentally-friendly, as well as reducing costs and attracting customers who are looking for green credentials." 
Removing cost out of the supply chain and the logistics operation backing it will have to be an option that is increasingly considered in order to maintain the effectiveness of the same-day/ next-day offer. 
"Investment in new property isn't always necessary to house online goods," says David Grimes, chief executive at logistics technology company Sorted.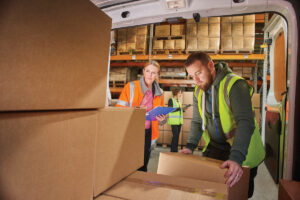 "We've seen companies already implementing 'ship from store' options, giving local stores distribution capabilities that are enabled by advanced warehouse and carrier management systems.  By operating at a local level, lead times to the customer are hugely reduced and shipping is both cost-effective and eco-friendlier – not to mention the main benefit; risk mitigation and removal of single point of failure.  
"While this process is already evident for supermarkets, there is certainly flexibly for retailers to apply the same model, leading to better customer satisfaction and efficiency – despite an increasing quantity of delivery volumes" he says. 
But not every home delivery can have this level of flexibility Arrow XLs Shiels says that the delivery of two-person items is more often about convenience than speed because the consumer has to be present in the home to take delivery. "There is no option of a 'safe place' or 'deliver to a neighbour' for a fridge freezer or a dining table," says Shiels. "Our delivery crews cross the threshold to deliver to a room of choice and unpack for the consumer as well as removing all the waste packaging for recycling.  
Changing collection processes 
While the common perception is that e-commerce volumes have accelerated in 2020, it's worth considering exactly how and why that change has taken place. According to the Office for National Statistics (ONS) retail sales increased by 13.9% month-on-month in June, primarily driven by non-food stores re-opening.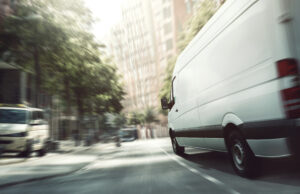 Overall retail sales were just 0.6% below those in February, with e-commerce volumes up 53.6% compared to February. But the proportion of online spending reduced to 31.8% in June when compared with the record 33.3% reported in May, however it is a considerable increase from the 20.0% reported in February.  
This trend has continued, with a lower proportion of money spent online in July (28.9% of all retail sales). So, while the peak has dipped somewhat in the summer (and this may be seasonal) e-commerce volumes are still – approximately – 50% higher that they were before the UK had ever heard of coronavirus and lockdown. 
 Blue Yonder's Snyder says that a lot of sectors made big gains online during this period, but this did not replace lost store sales for most: "Clothing sales were particularly supressed during lockdown, and while online sales have since recovered, fashion retailers now find themselves having to manage higher levels of returned items, which need to be quarantined before they can be processed, as more people are trying items on at home while in-store changing rooms remain closed.  
 "Grocery was undoubtedly one of the biggest winners, with online food shops booming and our research showing consumers will continue to buy more groceries online over the longer-term. However, it is not as straightforward as higher or lower sales figures, as significant costs have been incurred along the way, from additional workers' wages to changing last mile delivery costs. 
  "To manage changes in demand, Click & Collect and curbside pick-up should be high up the agenda for retailers," he argues. "This enables them to offer an alternative to online delivery or browsing through stores, avoiding the costs involved in the delivery process while enabling customers another socially-distanced way to purchase. However, they need to consider how collection processes need to change in line, offering separate queueing points, and also ensure inventory management processes can function around it." 
This feature originally appeared in the October issue of Logistics Manager.