Automotive supply chains stand at a major crossroads. Perhaps the pause in OEM production due to coronavirus could lead to entirely new supply chains building entirely different products? Christopher Walton investigates.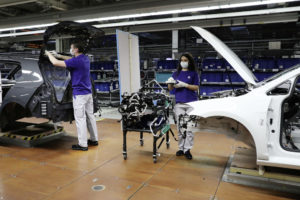 Before the coronavirus effectively halted huge swathes of automotive manufacturing worldwide, especially in Europe, the sector in the UK was at a crossroads. Brexit was set to turn well-established supply chains to major manufacturing sites on their heads, with trading conditions still uncertain. And the OEMs themselves faced a future where their core product, powered by a internal combustion engine (ICE), could be banned by government within the next 15 years.
Andrew Forrest, principal associate at Weightmans LLP, says that the UK's exit from the EU has caused a great deal of uncertainty – leading to some firms in the automotive industry have resorted to stockpiling, while others simply haven't had the warehouse capacity and have suffered as a result.
"As the virus continues to spread," he says, "we'll almost inevitably see a reduction in activity as a result of a plummeting stock exchange and a reduced labour market globally. Ordinarily, supply chains would be able to launch into recovery mode, but given the current shaky landscape is still recovering from the Brexit blow, it's going to be even harder to come back from. Understanding the location and status of various intersections of the supply chain will be front of mind for supply chain managers – now more so than ever."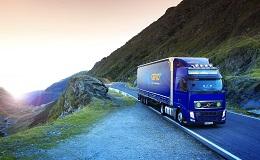 The challenge in coming out of lockdown, says Lee Fox, 4PL director at GEFCO UK, which manages the full supply chain for the likes of Groupe PSA, is that across the world nations are all at different points in the process.
"There is the potential for our European counterparts to start producing cars while we are in lockdown, which has a knock-on effect. China is coming out of the other side, and stuff will start seeping through, so there will be blocking points on the way," he says.
"The main thing is being flexible in your approach. Government guidelines will be variable, and we have to follow them. Slowing down the supply chain isn't the challenge; it is the restart that will be a challenge. When we get the all clear, and hopefully that will be soon, we could be in a market where people will want things quite quickly. They won't appreciate what it takes to bring things through. We are doing what we can to pre-empt it and there are different scenarios, working with the OEMs. "
Graham Little, MD at automotive supply chain specialist 3PL Evolution Time Critical says that the sector sees annual shutdowns and even unplanned shutdowns in 'normal' business, but the sector is now in unprecedented territory with factories shutting without notice and without any real knowledge of how long for. This, he says, means that when things return to normal automotive supply chains will be facing one of the biggest threats to supply chain resilience – confusion.
"Before a planned shutdown starts, the return to production and the increase back to full capacity is carefully considered before the plant closes. But with this shutdown initiated so quickly, businesses will need to be flexible and reactive when it comes to decisions on shift patterns and speed of return to capacity when production does recommence. The situation is so fluid that we don't know which markets will recover from a consumer demand point of view, and therefore which models vehicle manufacturers will need to make."

The 24th Supply Chain Excellence Awards, with new categories for 2020, will take place on 12 November – including the Automotive Supply Chain Award. For more information, including how to enter and sponsorship opportunities, contact daniel.jessop@akabomedia.co.uk
Brexit bumbling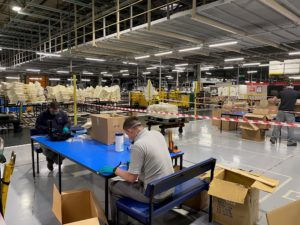 Before Covid-19 the industry has spent years adjusting to potential outcomes of Brexit and, iwhile it is easy to forget, negotiations were due to take place this year. GEFCO's Fox says that the industry has been "second-guessing" what Brexit would look like.
"All OEMS were looking at many different scenarios for managing Brexit and customs scenarios. A lot of OEMs brought forward production, the impact and arrival of a lot of vehicles into the UK because of Brexit and cost a lot of time and planning in delivering it. It was a challenge and still will be a challenge to clarify the points of how we handle it. Will we have to do a customs declaration for every single item? We should know a little bit more by the middle of the year as to what that will look like."
Paul Cooper, director and automotive sector specialist at management consultancy, Vendigital, says that with EU trade negotiations still at a very early stage, trade tariffs are likely to mean the end of frictionless trade. With changing consumer demands and behaviour in areas such as electric vehicles (EVs), so-called mobility as a service many more challenges lie ahead.
"Currently, four out of five cars manufactured in the UK are exported, with half of those destined for the EU. In a sector which already operates on very low margins, export tariffs of 10% on vehicles and 4.5% on vehicle components would mean that (subject to exchange rates) UK- manufactured cars are less competitive on the continent and components could become uneconomical to import.
"Some investment has been going into the UK market, particularly around commercial vehicles, such as those manufactured at the Vauxhall Vivaro plant in Bedfordshire. However, some key strengths of the UK automotive sector are its export capacity and efficient integrated supply chains."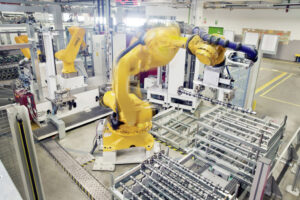 Cooper says that as the UK navigates the uncertain Brexit transition period, it is essential that UK OEMs maintain supply chain agility and keep their options open. If tariffs increase and frictionless trade is no longer possible, cost reduction becomes a key area of focus.
"Putting the customer at the centre of product, process and systems development will be key to ensuring the right cost base for the right products," he says. "For example, this could involve collaborating and partnering with other OEMs and tier-one suppliers, where appropriate, particularly to manage the change from ICE vehicles to electric vehicles in Europe."
Such upheavals mean that costs will be under intense focus. Alan Duncan, senior industry strategy director at Blue Yonder, says that logistics managers are constantly reviewing their arrangements with transport providers and are looking at ways to reduce truck moves and reduce transport cost, without increasing inventory.
Duncan says that OEMs have done a "fantastic job" of managing the operating cost within the four walls of the production plant: "Some are using advanced technology such as machine learning to improve the forecasting of configurable options, thus reducing the inventory, handling and movement of these component parts whilst retaining that all important flexibility for the end customer.
"Another ongoing problem for automotive OEMs is the proliferation of parts over ever expanding ranges. They continue to look at ways to use common parts across the vehicle ranges to reduce not just procurement process costs but also unit costs from lower overall inventory, and better leverage of economic buying quantities. They are also developing tighter digital communications with suppliers to reduce the procurement processing costs and at the same time increase visibility of supply."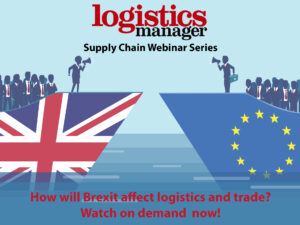 To guide you through the coming months, you can watch the Logistics Manager webinar "How will Brexit affect logistics and trade?' – featuring the Freight Transport Association and e-commerce retailer Theory.
Shift to electric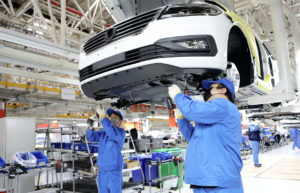 In February the government unveiled plans to end to the sale of new petrol- and diesel-powered vehicles – including hybrids – by 2035. Whether this deadline still stands in the face of the pandemic is open to negotiation.
According to the SMMT battery-powered vehicles account for just 1.6% of all new cars registered in the UK in 2019. Diesel accounts for 25.2% of the market, while petrol accounts for 64.8% (the remainder is a multitude of hybrid options).
The challenge for the automotive industry is that for the next 15 years it will have to turn a niche product into the dominant product. That means long-term planning for the sourcing and production of all products throughout the automotive supply chains. It means reducing existing inventories. It means battery manufacturers increasing production levels.
Vendigital's Cooper looks at the figures in a different light: "There were 165,000 less diesel engine vehicles sold in the UK last year compared to 2018, a reduction of over 20%. However, the issue of how to reign back on ICE vehicles while investing heavily in hybrids and electric vehicles remains. Companies like Tesla are starting with electric drive trains only, but the incumbent car manufacturers have to reduce their significant investments in diesel and petrol vehicles at the same time as developing new electric vehicles. Additionally, with hybrids offering two drive trains, they are inherently more costly to make.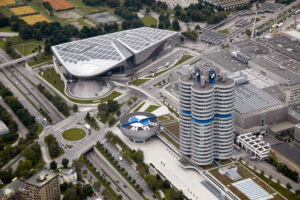 "As well as setting tough targets, Government can play an important role by incentivising consumers to purchase electric vehicles, helping car manufacturers to see rising demand as they juggle the costs involved in moving from ICE to electric vehicles," he says.
"This all means pressure on margins for automotive companies. In turn, this is putting pressure on the value chain to be more efficient, low cost and effective in making and selling more new and varied products. OEMs and suppliers need to consider how they spread these increasing costs.
Sustainability is a huge consideration for businesses, particularly those in the automotive industry, and the premises in which they occupy can have a dramatic impact on this.
Andrew Jackson, principal and managing director, industrial at Avison Young, says that in order to reduce their carbon footprint, it could be a case of moving factories, warehouses or production plants to instead occupy facilities that have sustainability credentials and high green ratings.
"Companies are not only looking at their premises as an option to increase their sustainable and environmental efforts, but also considering shifting towards electric production lines over ICE vehicles. So, in addition to the sustainable features that different locations can offer, we are seeing more manufacturers increase the size of their production plants and include facilities to produce batteries.
"At present, we are in very unprecedented times, and this is changing how businesses are viewing things. Considerations are no longer about Brexit implications, they are now focusing on how to survive. That said, as the market starts to recover, we expect to see businesses bringing their supply chains closer, to minimise international risk in the future."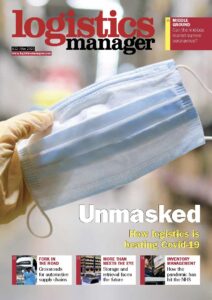 This article originally appeared in Logistics Manager May 2020.
Click here to subscribe to the print edition of Logistics Manager