SEAGO, Maersk's intra-European shipping line, is to launch a cargo route between Algeciras-Liverpool-Dublin, from 13th April.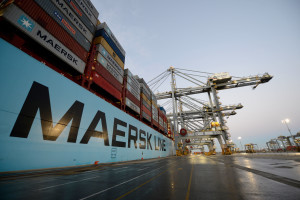 The service will offer six-day transit time between Algeciras and Liverpool, with vessels arriving and departing on Wednesdays.
It is the first time that the Maersk group company has used Liverpool for UK cargoes for more than ten years and it will be Maersk's first ever direct connection to the Irish capital.
Last month WEC Lines, which is owned by MSC, introduced a number of new services to Liverpool. X-press, the world's largest independent common carrier of containers, has also launched a new service via the city.
Patrick Walters, commercial director at Peel Ports, said: "The two services that have already been announced, combined with these additional new services, are a strong signal of intent from lines in the run up to the opening of Liverpool2.
"Carriers are being increasingly convinced of the arguments around the strength of shipping closer to market via the North-west; partly due to the excellent support we've received from cargo owners who are looking for ways to reduce costs, carbon emissions and congestion in their supply chain."
Liverpool2 is to have a phased opening, with marine trials beginning in April and other elements of the semi-automated terminal coming online during the second quarter of 2016. The first phase of the new terminal will be fully operational in the autumn.