Damco's Supply Chain Services and Maersk Line's Ocean Product are to be integrated and their respective value-added services will be combined and sold as Maersk products and services, from January next year.
However, the Damco freight forwarding business will continue as a separate entity.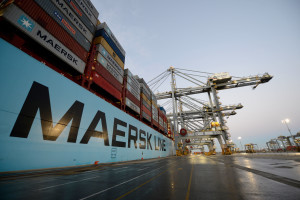 The new integrated commercial organisation will operate with one management team, one sales force, a product organisation and one customer experience organisation, headed by Vincent Clerc, chief commercial officer of Maersk. Klaus Rud Sejling, chief executive of Damco, will take on a new position as head of Maersk's Logistics and Services Products, reporting to Clerc.
Søren Skou, chief executive of AP Moller – Maersk said: "Today we are taking further steps in the transformation of our business on a structural level and how we go to market, enabling us to offer more solutions to our customers in a simpler way."
Damco's freight forwarding business, which serves customers requiring air freight or multi-carrier options in ocean freight, will continue to be run as a separate and independent business under the Damco brand. Saskia Groen In't Woud will be the chief executive of Damco Freight Forwarding, she is currently chief operating officer in Damco. By allowing Damco to focus fully on freight forwarding, the group aims to build a well performing and global freight forwarding business that can grow and prosper.