Freight management services specialist Xpediator said that it has traded "resiliently" throughout the current Covid-19 pandemic.
At its AGM today, Xpediator said that although its activity levels had been slightly lower than normal due to the coronavirus, there remained "good demand from some sectors".
However, it said that the impact of Covid-19 on margins had not been greatly affected due to significant reductions in cost base at the beginning of the outbreak.
The acquisitive 3PL said that the current economic climate would likely slow discussions concerning new acquisitions, but it would maintain "vigilance to react to changes in individual markets".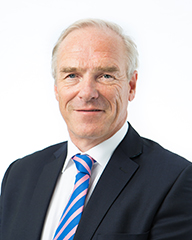 Stephen Blyth, chief executive of Xpediator, said: "The performance has shown the value of being diversified across multiple markets and not being tied to a high fixed cost base.
Learn more on Logistics Manager
Xpediator suspends capital investment projects until coronavirus crisis passes
Xpediator tackling COVID-19 challenge 'head on'
Expanding Import Services pre-lets Southampton warehouse
"There will no doubt be further challenges ahead arising from the pandemic but we believe Xpediator has proven capable of operating successfully in this environment and is well placed to continue to do so."