Marks & Spencer is to close its Hardwick distribution centre near Warrington. In addition, DHL has been appointed to run the new M&S South East distribution centre at Welham Green, Hertfordshire.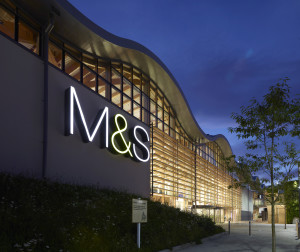 The moves are the latest in the five-year transformation programme designed to make M&S a faster, more commercial retailer.
The changes include creating a single-tier Clothing & Home logistics network, which will enable M&S to move products from suppliers to stores faster and at lower cost. This will be achieved by moving to a smaller network of large DCs, strategically placed across the UK.
M&S is in the process of automating its DC in Bradford and it can now handle more capacity.
Therefore, the decision has been taken to close Hardwick DC which currently handles Clothing & Home products for stores in the North West and Scotland. It will cease operations in September and work will transfer to other sites across the M&S network.
The Hardwick site is operated by XPO Logistics with transport operations provided by DHL. Both XPO and DHL have now entered a period of consultation with the circa 450 colleagues who work on site.
Additionally, M&S has appointed DHL to operate its new South East DC at Welham Green following a competitive tender.
The site is currently being mechanised and fitted to M&S specifications. DHL will operate the site and provide transport operations. It is set to open in 2019 and DHL will recruit around 500 colleagues to work at the site.
Gordon Mowat, director of Clothing & Home Supply Chain & Logistics, said: "Closing Hardwick will help to remove some complexity from our network and speed up our supply chain. However, it was not a decision we took lightly and it is not in any way a reflection on the hard work and dedication provided by the teams on site. We will do all we can to support our partners through the consultation process.
"On our new site at Welham Green, DHL is the right partner for us. They delivered the best response to the tender, they have a strong track record at other M&S sites and are best placed in terms of costs and speed of operation to help us realise the benefits of our new DC."
The M&S Clothing & Home distribution network currently comprises of 18 sites including large DCs in Castle Donington, Bradford and Swindon. The previously announced closure of the M&S distribution centre in Neasden is due to be completed early next year.