McLaren-Honda has chosen Volvo Trucks as its official supplier of trucks and haulage for its Formula 1 team in a four-year agreement. Volvo will supply 24 Volvo FH 13-litre, 540hp series trucks as well as providing logistics support for the race team and hospitality operations.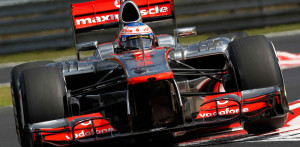 "Away from the racing circuit, managing freight and logistics for a Formula 1 team presents a huge challenge in itself," said Jonathan Neale, CEO, McLaren Technology Group. "Transporting McLaren-Honda's entire race team operations across Europe in an efficient, reliable and, most importantly, safe manner is no mean feat, and we knew that partnering with Volvo Trucks as an official supplier would fit that bill perfectly.
The Volvo trucks will be made up of three different specifications – standard height, extra low and top of the range.