Menzies Distribution has acquired Thistle Couriers of Aberdeen for an undisclosed sum – its third acquisition in the Scottish highlands in the past year.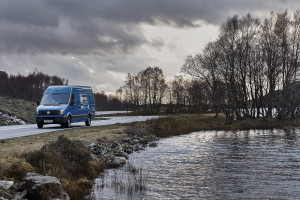 Thistle Couriers, which was formed in 1998, provides a UK-wide same-day service, delivers around 1,000 overnight parcels, and makes 450 parcel collections daily with its 45 staff and fleet of more than 25 vehicles, covering Aberdeen city as well as the wider Grampian region.
The business will provide Menzies with additional reach into Scotland's hard-to-reach areas, where it can act as a neutral consolidation partner for major parcel carriers. Thistle is a member of the APC Overnight parcels network, and a spokesperson for Menzies said that this would continue.
Menzies, which is traditionally known for overnight deliveries on behalf of print media publishers, outlined its vision to secure more business in the logistics market in early 2015, by making better use of its existing depots, vehicles and drivers during daylight hours.
Since then, the business has completed the acquisition of courier firms AJG Parcels in Inverness and Oban Express. It has also signed deals that have also been struck with e-commerce firms B2C Europe and wnDirect.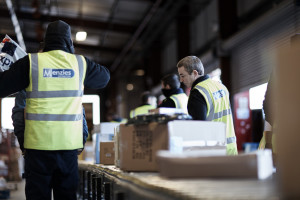 Managing director Mark Cassie said: "The purchase of Thistle Couriers strengthens the infrastructure we've built with the acquisitions of AJG and Oban Express, and adds a time-critical, same-day service to our portfolio.
"With our existing geographical reach, especially in harder to access towns, we are able to deliver further and wider than many other players operating within this market – and I think this latest acquisition underlines our appeal to companies seeking cost-efficient deliveries to the North of Scotland. We believe that we can offer a compelling partnership proposition to the UK's major parcel carriers."
Anabela and Ewan Ferguson of Thistle Couriers, said: "This was a great move for us, and for our people. We've been warmly welcomed into the Menzies family, and are excited to play our part in the future that Menzies Distribution are building within the Scottish parcel industry."