Lees of Scotland, which makes meringues, teacakes and snowballs, has chosen Fowler Welch to handle its core distribution involving delivery of more than 60,000 pallets a year.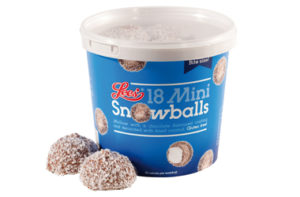 The operation is based at Fowler Welch's depot at Heywood north of Manchester.
Steve Purves, Lees of Scotland supply chain director, said: "Fowler Welch were identified as a well-respected ambient logistics provider, known for good relationships with major retailers and an excellent location at Heywood which was well positioned to service Lees customers.
"When considering the move to Fowler Welch, we were impressed with the professionalism of the management at Heywood and the customer service set up, but mostly the team's ability to identify areas for improvement and bring bespoke reporting to our requirements which offers us vital end-to-end traceability.
"The move itself was virtually seamless and we have been pleased with the level of service to date which has met our expectations and we look forward to continuing the successful partnership."