The government plans to invest £26.6 million to build micro robots to repair the UK's underground pipe network and prevent disruption of roadworks in the future.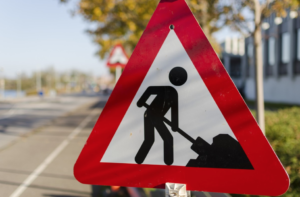 The robots will be 1 cm-long and use sensors and navigation systems to find and mend cracks in pipes. The aim of the robot is to reduce the disruption caused by the 1.5 million road excavations that take place every year – which is estimated to cost business over £5 billion.
The robots will also include flying and underwater versions which will also inspect and maintain oil and gas pressure vessels and offshore wind turbines.
"While for now we can only dream of a world without roadworks disrupting our lives, these pipe-repairing robots herald the start of technology that could make that dream a reality in the future," said Science minister Chris Skidmore.
"From deploying robots in our pipe network so cutting down traffic delays, to using robots in workplaces to keep people safer, this new technology could change the world we live in for the better."
Freight Transport Association head of policy Malcolm Bingham welcomes the development saying: "The development of these robots is a perfect example of how government should be deploying advanced technology to solve the problems facing the logistics sector, where appropriate, keeping the cost of repairs to a minimum and ensuring that traffic keeps moving while work is undertaken."