Fashion retailer Missguided has chosen Doddle's click & collect technology in its flagship stores in Westfield Stratford and Bluewater Kent.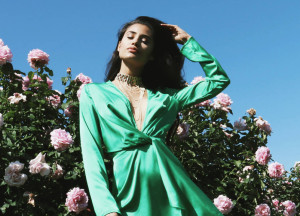 The system includes receipt of goods (accepting delivery of parcels from multiple carriers), storage of goods (allocation of parcels to specific locations in a space-optimised storeroom), event driven customer communications  (Missguided branded emails and text messages triggered at specified moments in the parcel journey. Missguided can also update the content of all communications at any time to include current promotional information), and handling of expired parcels (processes to support the handling of parcels that are uncollected after a defined period.)
"We chose Powered by Doddle to run the click & collect service in our Westfield and Bluewater stores," said John Allen, CTO, Missguided. "The Doddle technology is super flexible, can be set up and changed quickly depending on demand, and it has been proven to work in 80 of Doddle's own stores.
"For our own click & collect service we wanted to make sure we offered our customers a fantastic experience the first time, every time and Powered by Doddle has enabled us to do that in a way that looks and feels 'Missguided'."
Tim Robinson, Doddle CEO, said: "Moving from an online environment into physical stores is a huge operational and logistical undertaking. We've been able to add value as a partner by supplying a tried and tested click & collect service that their customers will love and will help them convert their strong online traffic into collection footfall. Because Missguided haven't had to start from scratch with their click & collect experience, they have been able to skip a lot of the pain points many established retailers have toiled through for years and are still grappling with."