Supermarket retailer Morrisons is partnering with Amazon in a new wholesale supply deal. Hundreds of Morrisons products will be made available to Amazon Prime Now and Amazon Pantry customers over the coming months – with Morrisons providing a wholesale supply service to Amazon.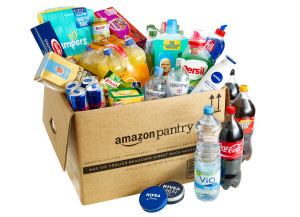 Amazon has been expanding its online food service and last year launched Amazon Pantry which allows Prime customers to order "virtual boxes" of groceries in everyday package sizes and have them delivered for £2.99 a box.
David Potts, Morrisons' chief executive, said: "Today's agreement is built on Morrisons unique strengths as a food maker. The combination of our fresh food expertise with Amazon's online and logistics capabilities is compelling.
"This is a low risk and capital light wholesale supply arrangement that demonstrates the opportunity we have to become a broader business. We look forward to working with Amazon to develop and grow this partnership over the coming months."
Morrisons said that the wholesale supply deal fits in with its commitment to pursuing capital light growth – as the partnership will enable the retailer to grow volumes and leverage its manufacturing, distribution and wholesale capabilities.
The retailer has also come to an 'agreement in principle' with Ocado, which it currently has a home delivery deal with. This will involve Morrisons taking space at Ocado's new Erith fulfilment centre, and Ocado delivering a store pick solution for the retailer.
"We are delighted to have reached an in principle agreement with Morrisons," said Tim Steiner, CEO of Ocado. "This is a win-win arrangement which allows both of us to grow faster, and more profitably, in a grocery market where channel shift is now an unquestionable reality.
"This potential deal demonstrates Ocado has the technology and know-how to help partners grow their online businesses rapidly and successfully, and take advantage of consumers' increasing desire for the convenience, choice, quality and value offered by online shopping and enabled by the Ocado Smart Platform".
Ocado said that it will be supplying software for Morrisons that is primarily intended to enable online services in areas that are not currently serviced by a fulfilment centre.
The amended agreement is 'subject to detailed terms being agreed and will only proceed if it enables Morrisons to achieve profitable growth online'.
The Erith fulfilment centre will open in late 2017 – and is expected to have a capacity of 210,000 orders per week.