Supermarket group Morrisons is moving back into the convenience market with a pilot scheme for ten petrol station shops that will be owned and managed by Rontec, the forecourt operator.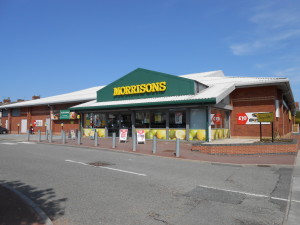 Morrisons launched a network of M Local convenience stores in 2012 but it withdrew from the market in 2015, selling 140 stores to Greybull Capital.
The new stores, branded Morrisons Daily, will be supplied via wholesaler Palmer & Harvey.
Four Morrisons Daily shops will open before Christmas and a further six in January. They will be up to 3,000 sq ft in size, and will sell branded and Morrisons own brand products. Morrisons is already trialling a convenience offer with another forecourt operator, Motor Fuel Group.
Morrisons also plans to revive the Safeway brand next year to encompass a range of convenience products for wholesale to independent retailers.
"These are two capital light ways of growing in the convenience food market. By working with well-established partners and reviving the Safeway brand, we are making our products more accessible to more customers," said David Potts, chief executive of Morrisons.
Rontec was created in 2011 to acquire the assets of Total Oil UK and it now has more than 240 forecourts across England and Wales. Chief executive Gerald Ronson said: "We are constantly looking for ways in which we can improve the service and product range we offer to our customers and are pleased to be working together with Morrisons on this pilot."