The House of Commons Transport Committee has endorsed government plans to expand Heathrow with the North West Runway Scheme. However, it called for safeguards regarding air quality, surface access, airport charges, and impact on local communities.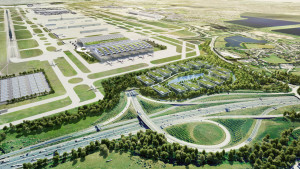 It's decision to back the plan has been welcomed by the International Air Transport Association which said Heathrow was the right location to expand airport capacity.
However, IATA warned that the costs could still spiral out of control.
"The airline community supports Heathrow as the right location to expand airport capacity, but has two overriding concerns: affordability, and operational flexibility. Both are jeopardised by the current plans from Heathrow's owners," said Rafael Schvartzman, IATA's regional vice president for Europe.
"The select committee's recommendations on cost control should be essential reading for the government, for Heathrow Airport Holdings, and anyone with a stake in the future of air transport in the UK. At the moment, we are looking at extra capacity in the right place, but at the wrong price. We need guarantees regarding how costs will be managed, especially if key risks are not known at this stage."