MPs will get to vote on a new runway at Heathrow within weeks following the government's decision to back proposals for a runway north west of the existing airport.
"Hopefully, today's news is the beginning of the end of years of procrastination over the expansion of UK aviation capacity," said Robert Keen, director general of the British International Freight Association.
Transport Secretary Chris Grayling said: "As we leave the EU, the UK must remain one of the world's best-connected and outward-looking countries and a third runway at Heathrow is the best option to deliver this."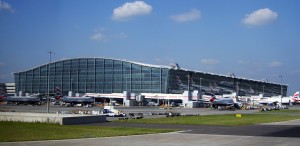 Heathrow has said that was writing to all MPs on Tuesday to tell them how their votes would "green light" the airport's privately-funded expansion plans.
Chief executive John Holland Kaye said: "Together with our supporters across the country, we urge all MPs to vote for expansion. Their votes will connect all of Britain to global trade, increase competition and choice for passengers and create tens of thousands of new skilled jobs for future generations. The world is waiting for Britain. It's time to vote for Heathrow expansion."
The plan has the backing of the Confederation of British Industry and the British Chambers of Commerce. And Unite general secretary Len McCluskey said: "Heathrow expansion, one of the biggest construction projects in Europe, answers the demands of many Unite members across the UK – for more skilled, well-paid and sustainable jobs. Expansion will deliver these jobs and growth to every nation and region of the UK, while Heathrow deliver on the work they have been doing to address environmental concerns; all at a critical time for UK workers.
"I would strongly urge Members of Parliament to vote in favour of expansion at Heathrow."
BIFA's Robert Keen sounded a note of caution said: "Given the track record of parliament on this issue over the last 20 years, uncertainties remain.
"While the UK transport secretary, Chris Grayling has previously hinted at an expedited planning procedure, with no reopening of high level arguments, the inevitable legal challenges and the convoluted planning processes that are also likely, lead me to wonder whether any expansion will be completed by the time that UK aviation capacity is predicted to run out in 2025.
"I hope I am proved wrong, but I won't be booking a ticket for the opening ceremony just yet."