Marks & Spencer is to open a 495,000 sq ft clothing and home distribution centre in Welham Green early next year. The development is a part of its five-year transformation plan, which will also see its Neasden DC close.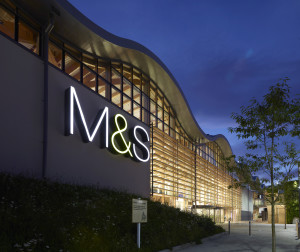 The Neasden site is operated by XPO Logistics, with transport operations handled by DHL. Both XPO and DHL have now entered into a period of consultation with the 380 colleagues who work on site.
The site at Welham Green, formerly run by Tesco, will be operated by a third-party logistics provider, and will employ more than 500 people.
"M&S is changing and we are transforming our stores and supply chain to better serve our customers," said Gordon Mowat, director of clothing & home supply chain & logistics. "The new site in Welham will deliver better service and availability for our customers and enable us to become a faster, more agile, lower cost retailer. The location has fantastic transport links and we're looking forward to building a great operation in Hertfordshire.
"The decision to move operations from Neasden to other sites within our network is not one we have taken lightly, however it's an important part of our transformation."
The changes are the latest in the retailer plan to adopt a single-tier Clothing & Home distribution network.  The network currently comprises of 19 distribution centres and warehouses, including large centres in Swindon, Castle Donington and Bradford.