Warehouse truck intralogistics company Narrow Aisle has for the second time been awarded Safecontractor accreditation for its health and safety measures. The Safecontractor scheme has a vetting process which looks at companies' safe practice and health and safety procedures.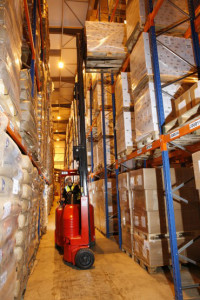 "Narrow Aisle's dedication to safety across all aspects of its business sets an example which hopefully will be followed by other companies within the sector," says John Kinge, technical director of Safecontractor.
Peter Woolridge, managing director of Narrow Aisle, said: "We are pleased to have renewed our Safecontractor status. Safety is a key consideration in the design and implementation of any piece of materials handling equipment and, of course, it is paramount within the manufacturing process."
Narrow Aisle's materials handling solutions will be on show at the upcoming IntraLogisteX exhibition. These include an entry-level Flexi AC model, and StoreMAX and Flexi AC NANO, which are space saving solutions.
For more information, or to book your place at the IntralogisteX exhibition and awards visit the web site: