Bauromat, the Telford-based robotic & automation systems integrator, will be unveiling its new welding cell, the HiArc Compact, at this year's Robotics and Automation exhibition in October.
The company says the HiArc Compact is one of the smallest arc welding systems on the market with prices starting from just £45,000.
Sales director Jason Aulton said: "We can provide accessibility and a way into automation, all at a competitive price."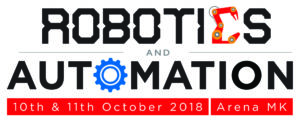 It is available for MIG/TIG and Plasma applications, and comes on a pallet base allowing for simple assembly that can be as easy as plug-in-and-play. The HiArc Compact has a footprint of just under 2.5 sq m for use when space is at a premium and is designed to allow it to be pushed into a corner.
For a short time only, Bauromat will also offer free robotic training to any customer that purchases a system using brochures provided at the show only.
The HiArc Compact is part of a range of solutions that will be on display on Bauromat's stand (508), which include cells ideal for robotic introductions, to complete multi-robot turnkey systems and bespoke specifications for all welding and joining applications.
The Robotics and Automation exhibition takes place at Arena MK in Milton Keynes from 10th to 11th October.
The exhibition is growing dramatically following the success of last year's event and is on track to be three times the size.
The exhibition will also include a full conference programme Alex Harvey, head of robotics and autonomous systems at Ocado, will provide the opening keynote looking at the development of robotics in the warehouse.
W: www.roboticsandautomation.co.uk
To find out about exhibiting, contact: Nairn Foster, tel: 020 7953 3807, email: [email protected]