Wakefield-based NewCold Advanced Cold Logistics is renewing its fleet of 36 tractors with Volvo FH six by two units.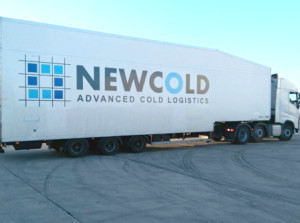 It is also taking delivery of six Gray & Adams 44-pallet floating deck trailers bringing the double-deck fleet to 12.
The 500hp Euro 6 tractor units with Globetrotter cabs are being supplied on a three-year contract hire package.
NewCold's country director, Jon Miles, said: "The FH4 500 is loved by our drivers and the truck also gives good journey times while giving great returns on fuel."