Nightline invests €3million
Independent Irish delivery firm Nightline has invested €3 million in its services and infrastructure. The company will be expanding to 13 sites, and recruiting 150 new staff.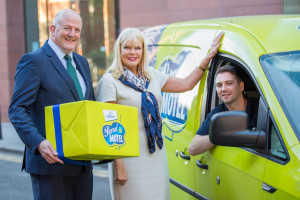 The company's three new depots will include two 30,000 sq ft sites in Omagh, County Tyrone, and Kilbarry, in County Waterford, and a 50,000 sq ft facility for the Nightline international division located in Dublin's Swords district.
"Irish businesses such as Nightline are important to not only the national economy but also local communities, delivering a valuable economic contribution across the country through increased employment and local expenditure," said Mary Mitchell O'Connor TD, Irish minister for jobs, enterprise and innovation. "At the moment, Ireland has one of the fastest growing employment rates in Europe, and it is home-grown companies such as Nightline which are helping to sustain this."
Nightline CEO, John Tuohy said: "By expanding our depot network and the individuals who work in it, we are better able to give clients and their customers a truly fast, expert, convenient and cost-effective service."