Noatum Logistics is to add a further 150,000 sq ft of capacity to its London Medway facility, which is set to be completed by the end of 2020.
The Spanish freight forwarder said it is increasing the size of its UK retail and e-commerce logistics centre to meet increasing customer demand.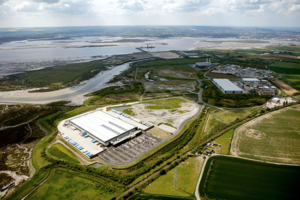 Noatum Logistics plans to maximise storage and operational capability of its new facility, with additional mezzanine levels and flexible space solutions that will add a further 225,000 sq ft of capacity, primarily for automation, e-commerce order picking and fulfilment.
London Medway Commercial Park is located with access to the M2, M25 and national motorway network, while the container and roll-on-roll-off (RoRo) ports of London Gateway, Tilbury, Dover and Felixstowe are all within reach.
Steve Hicks, contract logistics director North Europe at Noatum Logistics, said: "Noatum's distribution capability integrates with our International supply Chain (ISC) product to provide customers with a true end-to-end supply chain solution.
"Continued growth of online sales will drive demand for pick and pack space, which is why we are forecasting that this new development will be filled shortly after completion and will almost entirely be taken over by existing customers.
"When fully operational, the new Noatum Logistics facility will be capable of processing 50,000 [items] a day, equivalent to three million parcels a year."