Online supermarket retailer is now operating from its new Andover Customer Fulfilment Centre.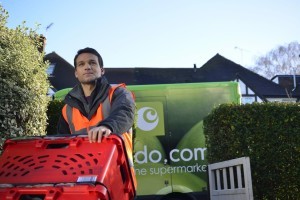 The site began picking and delivering customer orders early last week. The online business said it expects volumes to increase over the next few months. The site is expected to add 65,000 orders per week at an estimated cost of £45 million.
The retailer also has plans for a new fulfilment centre at Erith, Kent, which is due to open at the end of next year.
Ocado had significant rises in sales and profits in 2015. Pre-tax profit rose 65 per cent to £11.9m at Ocado in the year to 29th November, while revenue was up 16.7 per cent at £1.1 billion. EBITDA rose 13.8 per cent to £81.5m.