Ocado has promoted the head of its solutions business, Luke Jensen, to the board, in a move that reflects the growing importance of selling the Ocado system to other retailers.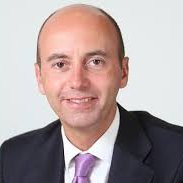 Since joining Ocado in February 2017, Jensen has signed three international partnerships including Sobeys in Canada and Groupe Casino in France.
He also manages the relationship with Morrisons, which launched its store pick operations use the Ocado platform in 2017.
Sobeys is Canada's second largest food retailer, operating more than 1,500 stores across the country, and generating sales of C$23.8bn in 2017.
Under the deal signed last month, Ocado is providing its front end web site functionality supported by Ocado's proprietary 'web shop' and mobile grocery ordering applications; construction of Ocado's latest generation automated warehouse in which Ocado will invest to install its grid and robots; and last-mile routing management technology to optimise delivery truck efficiency, customer service excellence and punctuality. The first customer fulfilment centre (CFC) in the Greater Toronto Area is expected to open in two years' time.
The deal signed with Groupe Casino at the end of 2017, involves the development of a similar automated CFC to serve the Greater Paris area, the Normandie and Hauts de France Regions. The build and launch is expected to take at least two years.
Before Joining Ocado, Jensen was a senior advisor at the Boston Consulting Group and previously group development director at Sainsbury's, with responsibility for all online and digital activities.
"I look forward to growing the Ocado Solutions business and to welcoming more major grocers to our expanding list of international partners powered by Ocado Smart Platform," he said.
Chairman Lord Rose said: "I am very pleased to welcome Luke to the Ocado Board. Luke has led the Ocado Solutions team which has delivered three international deals for the Company in the past 12 months. The Board is confident that Ocado Solutions will create significant long term value to the Group and we believe it is important to have this business represented at Board level."